Supreme Court declines to vindicate Google over Street View violations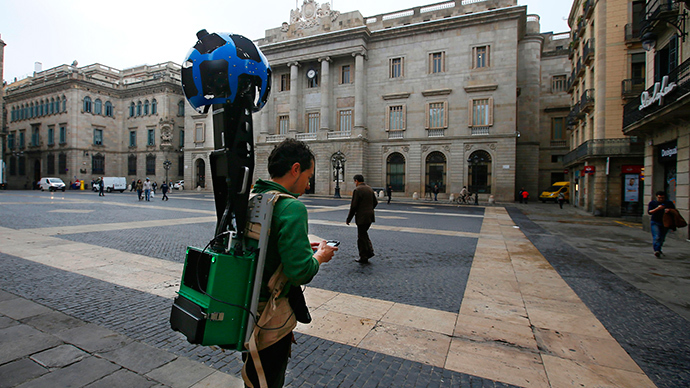 The Supreme Court of the United States said Monday that it won't consider a request from Google to weigh in on a matter concerning the Silicon Valley giant's Street View map feature.
Refusal on the part of SCOTUS to grant Google's request for an appeal from the high court now leaves intact an earlier decision handed down by a federal appellate panel in California.
The case itself surrounds the Google Street View platform, which for years has photographed huge swaths of the US and abroad by sending camera-equipped cars down roads around the world. Google was hit hard with litigation concerning that program in 2010 though after acknowledging that had accidentally collected payloads from unsecure internet networks, including data consisting of usernames, passwords and email contents.
Google said that it did not intend to collect the data and promised it would never be used, but the San Francisco-based Ninth US Circuit Court of Appeals found the company at fault in 2010. Last year Google reached a settlement with 38 states in the US over the data collection valued at $7 million.
Nevertheless, Google insisted that the Wi-Fi transmissions involved in the incidental collection were not intended to be covered by the US Wiretap Act because they were "readily available to the public." Both a federal trial judge and the Ninth Circuit refused to dismiss Google's requests to dismiss the case, and as of this week the company has officially exhausted all judicial options.
Among those with opinions counter to Google include the Electronic Privacy Information Center, or EPIC, which entered a friend-of-the-court brief with the Ninth Circuit ahead of the recent appeals court decision that stressed the sensitive of wireless internet transmission.
"Residential Wi-Fi networks enable point-to-point communications between specific devices, such as computers, printers and internet routers. These communications are not 'broadcast' like traditional radio communications; they are sent from one device to another directly and there is nothing about the typical configuration of a Wi-Fi device to suggest that users expect that their communications between these devices would be 'readily accessible to the general public,"EPIC argued, adding, "Wi-Fi networks are typically private, allowing users to wirelessly connect devices within a home and transfer personal information to the Internet."
Google had hoped the Supreme Court would chose to weigh in on the matter and offer their reflections on a 2010 decision entered by the California-based court. SCOTUS left those rulings in place without comment, however, rejecting Google's request and reaffirming the lower court's finding that Google violated federal wiretap laws.