Federal judge says no-fly list rules are unconstitutional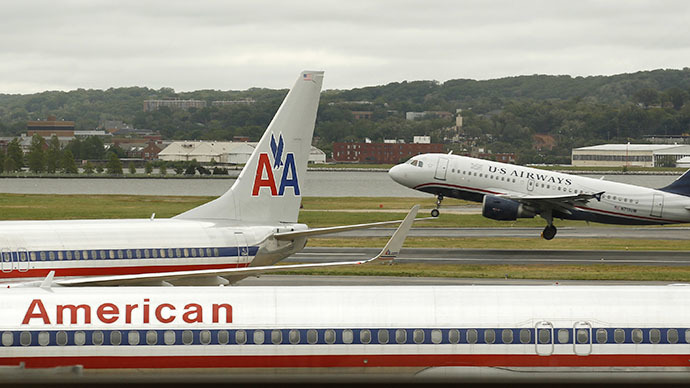 ​A federal judge in Oregon said Tuesday that the rules surrounding the use of a no-fly list managed by the United States government violates the constitutional rights of the US citizens included therein.
District Judge Anna Brown's ruling this week will now force the government to fine-tune its procedures for handling requests from flyers who want to know if they're included on that list and find ways for them to be removed if such is the case.
Judge Brown's decision was made in response to a complaint filed by 13 Muslim-Americans who have been anything but successful with regards to having their name removed from the no-fly list and thus being unable to enjoy air travel above and around the US. In 2010, the American Civil Liberties Union filed suit on their behalf.
Because the procedure for getting removed from that list is so marred and, according to Judge Brown, "wholly ineffective," she wrote in her decision this week that its existence in its current form violates the constitutional rights of those affected.
"The court concludes international travel is not a mere convenience or luxury in this modern world. Indeed, for many international travel is a necessary aspect of liberties sacred to members of a free society," Brown wrote.
"Accordingly, on this record the court concludes plaintiffs inclusion on the no-fly list constitutes a significant deprivation of their liberty interests in international travel," Brown said.
The plaintiffs in the case, which includes four veterans of the US military, insisted before the court that they only learned of their placement on the no-fly list once they arrived at airports and were promptly rejected. According to facts presented before the court, "Federal and/or local government officials told some Plaintiffs that they are on the No-Fly List," yet efforts to earn their removal from the roster proved futile in every instance.
"Despite Plaintiffs' requests to officials and agencies for explanations as to why they were not permitted to board flights, explanations have not been provided and Plaintiffs do not know whether they will be permitted to fly in the future," Judge Brown acknowledged with Tuesday's ruling.
"Due to the major burden imposed by inclusion on the no-fly list," Brown continued, "Plaintiffs have suffered significantly including long-term separation from spouses and children; the inability to access desired medical and prenatal care; the inability to pursue an education of their choosing; the inability to participate in important religious rites; loss of employment opportunities; loss of government entitlements; the inability to visit family; and the inability to attend important personal and family events such as graduations, weddings and funerals."
Now as a result of this week's ruling, Brown wrote that the plaintiffs must be allowed to submit evidence to counter whatever claims from the government that earned them a spot on the infamous list already. She's asking that both parties come up with a plan ahead of a follow-up hearing now scheduled for July 14.
"For years, in the name of national security the government has argued for blanket secrecy and judicial deference to its profoundly unfair No Fly List procedures, and those arguments have now been resoundingly rejected by the court," ACLU National Security Project Director Hina Shamsi, one of the attorneys who argued the case, said in a statement on Tuesday.
"Our clients will finally get the due process to which they are entitled under the Constitution. This excellent decision also benefits other people wrongly stuck on the No Fly List, with the promise of a way out from a Kafkaesque bureaucracy causing them no end of grief and hardship. We hope this serves as a wake-up call for the government to fix its broken watchlist system, which has swept up so many innocent people."
You can share this story on social media: