Illinois man sues city after Twitter parody of mayor led to raid, arrests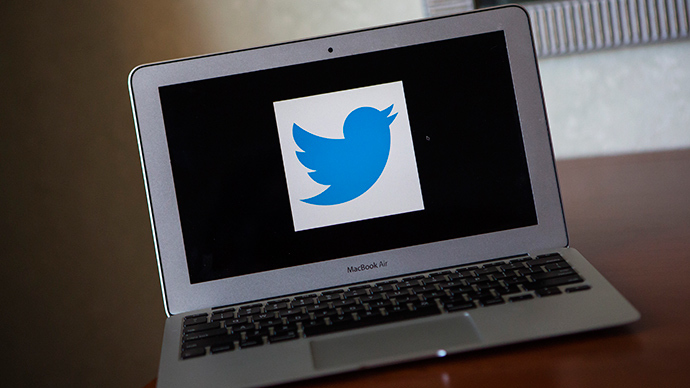 A man who was arrested and had his home raided because of his involvement with a Twitter account that parodied the mayor of Peoria, Illinois has filed a lawsuit against the city, claiming he was a victim of official misconduct.
Official documents obtained by local media outlets indicate that the Peoria police department raided the home of Jonathan Daniel, who was one of the people behind the fake Twitter account @Peoriamayor. The account included messages about sex and drugs, among other things, but never earned more than 50 followers. Daniel portrayed Peoria almost as a midwestern version of Rob Ford, although Twitter quickly suspended the account because it was not marked as a parody.
Peoria Mayor Jim Ardis described the account as "absolute filth" during an interview with CBS Chicago, but now finds himself among the Peoria authorities named in a suit from Daniel and the American Civil Liberties Union.
Daniel's arrest in April made national headlines and attracted the attention of ACLU Illinois, which said the contents of tweets are irrelevant - what matters is that they are protected by free speech.
"It's not up to you or me to determine what content we do or don't like," said ACLU spokesman Ed Yohnka. "The idea of the account was to have this Twitter account say things that the mayor would never say. That's the precise nature of parody, which has always been protected in this country.
"We don't go after Saturday Night Live because they say things about a president or a powerful public official," he went on. "We don't go after a newspaper that writes a parody, or the Onion."
Daniel was initially charged with impersonating a public official (a charge that was later dropped) and his roommate was taken into custody for being in possession of a small amount of marijuana. The suit seeks financial damages for property that was seized in the raid and for the missed work caused by hours of questioning at the police station.
"The joke of the account was to have my fictional mayor saying things that no one would possibly think that Mayor Jim Ardis would say," Daniel said in a statement released by the ACLU. "If the mayor was concerned, all he had to do was tell the public that this was not his account and not his words, rather than involving the police."
Along with the raid, two of Daniels' roommates were put in handcuffs at their jobs before spending hours alone in an interrogation room.
"They just asked me about the Twitter account, if I knew anything about it," 27-year-old Michelle Pratt told the Peoria Journal Star. "They brought me in like I was a criminal."
The notion that Daniel was using Twitter to actually impersonate the mayor failed to convince many, with ACLU spokesman Yohnka telling CBS that Ardis "brought to bear the power of the government to literally go on a manhunt for someone; not somebody who was engaged in criminal activity, but somebody who was simply using a smartphone to engage in parody."
Ironically, the attention around the case has only inspired more social media parodies of Ardis and his administration, earning the mayor enough attention to have a Wikipedia page created in his name. The events have essentially duplicated what is known in pop psychology as the "Streisand Effect," in which a public figure attempts to suppress unflattering information only to have news of that attempt backfire and make even more news than it initially would have.
You can share this story on social media: