White House staffer fired for notorious anti-administration Twitter account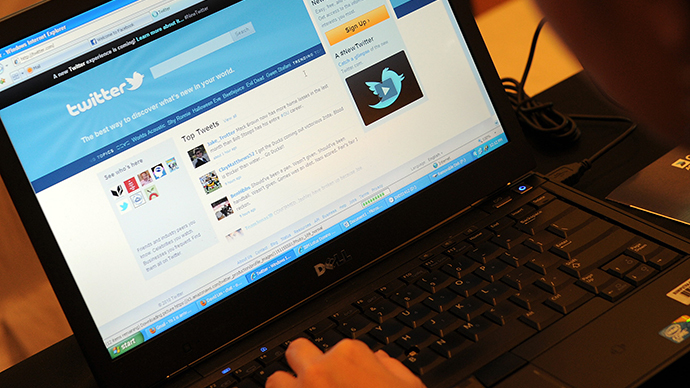 A senior US National Security Council staffer has been fired for using an anonymous Twitter account to send hundreds of messages criticizing the Obama administration from inside the White House.
Jofi Joseph, a director in the nuclear non-proliferation team inside the NSC, was let go a week ago after administration officials spent months investigating who was tweeting from @natsecwonk. The account opened in February 2011 and lasted until last week, sending thousands of tweets critical of Obama's policies, former Secretary of State Hillary Clinton, and various high level officials in the interim.
Two sources in the administration confirmed to The Daily Beast that Joseph, 40, was behind the account. The staffer was a member of the NSC team that sat across the negotiating table from Iran in Istanbul earlier this year.
"Is it just me, or with the Jews celebrating Rosh Hashanah tonight, is Twitter much quieter?" he once wrote.
"What's so disturbing about the Hillary dancing photo is the high-def resolution of Ben Rhodes' balding pate. And Jake Sullivan behind him," another read, referencing US President Obama's deputy national security advisor and speechwriter as well as Vice President Joe Biden's national security advisor.
One tweet said simply: "Has shitty staff #ObamaInThreeWords."

The most serious tweets Joseph sent out accuse Ben Rhodes, the deputy national security advisor for communications, of leaking classified information about Stuxnet to the press. Stuxnet is allegedly the computer virus created by US and Israeli cyber intelligence that was deployed against Iran's nuclear facilities. 
The technology, which began under former President Bush and expanded under Obama, is widely believed to have targeted Iran's uranium enrichment infrastructure and delayed the nation's nuclear capability by at least a year. A 2012 New York Times report was one of the first to shed light on the operation. 
 "Gotta imagine Ben Rhodes is lawyering up now that a leak investigation is underway. If anyone in the Obama White House leaked, it was him," Joseph tweeted in August. "Folks, even if a National Security Advisor wanted to leak, he wouldn't be the one doing the leaking. His staff would #KeepYourEyeOnBenRhodes." 
National Security Council spokesman Tommy Vietor told The Daily Beast that Joseph's accusation is baseless. 
"I sat 10 feet away from Ben for two years and have worked closely with him since 2007," he said. "The guy has spent more time trying to prevent the publication of damaging classified information than you could ever imagine. These allegations are flat wrong, and they're completely ridiculous to anyone who knows Ben and the work he does at the White House."
Authorities' search for @natsecwonk truly heated up when Joseph began espousing doubt over the official account regarding the September 11, 2011 attack on the US consulate in Benghazi, Libya.
The Daily Beast reported that he was fired at about the time the Twitter feed shutdown last week.
Joseph also took aim at prominent Republicans, once tweeting: "So when will someone do us the favor of getting rid of Sarah Palin and the rest of her white trash family? What utter useless garbage…"
"Vitriol against @AriFleischer entirely justified," one said. "He married a woman a decade younger than him – and she's as ugly as he is! #jackass"
The now-former staffer previously refused to tell Politico reporter Glenn Thrush whether he was the one behind the account, calling the question "ridiculous" and that the conversation could hurt his ability to get a new job.
"It has been a privilege to serve in this administration and I deeply regret violating the trust and confidence placed in me," Joseph told Politico. "What started out as an intended parody account of DC culture developed over time into a series of inappropriate and mean-spirited comments. I bear complete responsibility for this affair and I sincerely apologize to everyone I insulted."
You can share this story on social media: