Obama: 'I don't rule out anything' on Iraq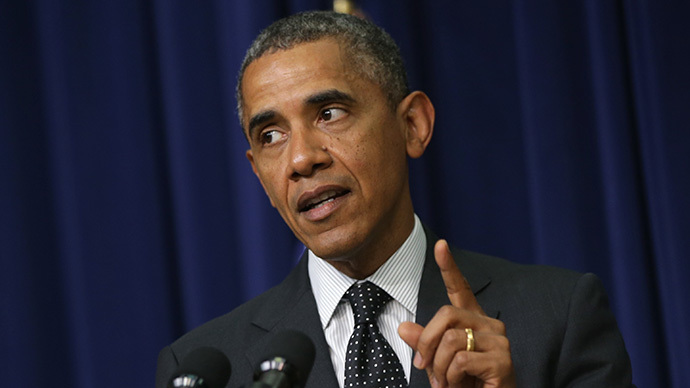 The president of the United States said on Thursday that nothing has been ruled out when it comes to responding to recent hostilities in Iraq.
From the White House, US Pres. Barack Obama said "I don't rule out anything" with regards to the extremist takeover of northern Iraq that in recent days has allowed Al-Qaeda inspired insurgents to seizure entire cities in the region.
Pres. Obama was speaking with the prime minister of Australia early Thursday when he answered reporters' questions about the worsening tensions overseas.
If US interests should become threatened there, the president said, then a response would be warranted.
"The basic principal obviously is that we, like all nations, are prepared to take military action whenever our national security is threatened," he said.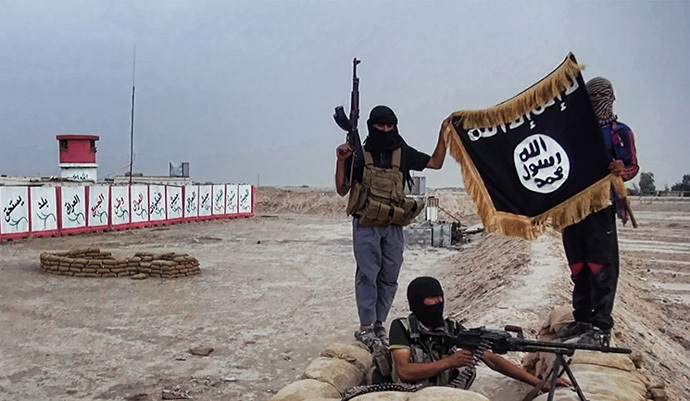 His administration will immediately begin taking action by discussing military options with his national security team, he added, and that "We do have a stake in ensuring these jihadists don't get foothold in either Iraq or Syria," where an civil war has raised concerns that the ongoing volatility there will only fuel the latest flames to erupt in neighboring Iraq.
"What we've seen over last couple of days indicates degree to which Iraq is going to need more help," he said, calling recent events a "wake-up call for the Iraqi government."
A day earlier, however, the New York Times reported that Iraqi officials have made requests during the last month for the White House to carry out airstrikes against extremists in the region, according to sources in both Washington and Baghdad, all of which were rebuffed by the Obama administration.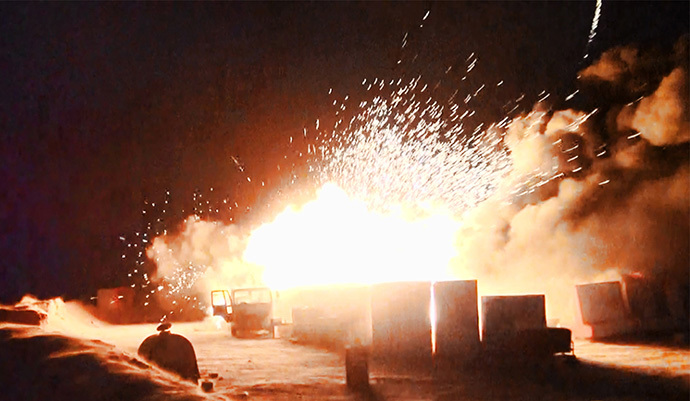 "We are not going to get into details of our diplomatic discussions, but the government of Iraq has made clear that they welcome our support," Bernadette Meehan, a spokeswoman for the US National Security Council, told the Times.
During Thursday's remarks, Pres. Obama said "We're not going to be able to be everywhere all the time, but what we can do is to make sure that we are consistently helping to finance, train [and] advise military forces with partner countries, including Iraq, that have the capacity to maintain their own security."

"That is a long and laborious process," the president added, "but it is one that we need to get started."
Later in the afternoon, White House press secretary Jay Carney clarified that the administration has no intentions of sending group troops to Iraq, and is only considering possible airstrikes at this point.
Obama's remarks came only hours after Rep. John Boehner (R-Ohio), the speaker of the US House of Representatives, accused the president of "taking a nap" as Iraq falls under attacks.
"The next 9/11 is in the making," added Sen. Lindsey Graham (R-South Carolina).
In recent days, militants with the Islamic State of Iraq and the Levant (ISIS/ISIL) have captured no fewer than two cities in the northern part of the country and seized facilities there. Ahead of Obama's remarks, the ISIL had already been attributed with taking control of Mosul and Tikrit, the nation's second-largest city and former president Saddam Hussein's hometown, respectively.
You can share this story on social media: