'Game of Thrones' creator George Martin breaks his promise, joins Twitter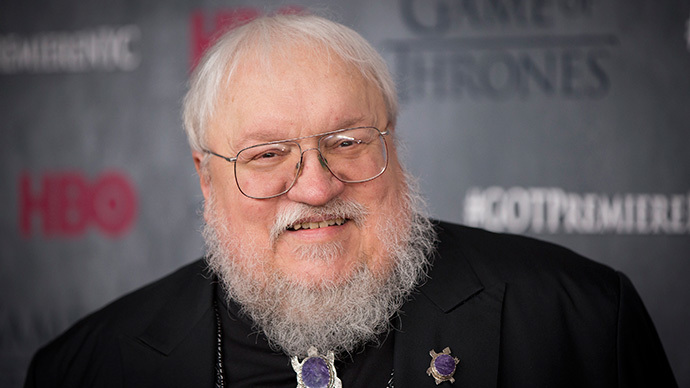 In a move that shows an old "dinosaur" can still learn a few tricks, "Game of Thrones" author George R. R. Martin has backtracked on his previous statements and joined Twitter.
Martin's arrival on the social media network made headlines despite the relative lack of activity. He only posted one tweet on June 10, saying, "I don't tweet all that much, please check out my live journal page. ;) #myfirstTweet."
The tweet may have been greeted with skepticism at first, especially since Martin wrote back in 2011 that he was a "dinosaur" and would never join new social media networks like Facebook or Twitter.
I don't tweet all that much, please check out my live journal page. ;) #myfirstTweet

— George RR Martin (@GRRMspeaking) June 9, 2014
"I am not on Facebook. I am not on Twitter," he wrote on his Live Journal page. "I will not be on the next new thing to come along, the one that makes Facebook and Twitter as obsolete as GEnie and CompuServe and The Source, those halcyon communities of yore.
"I have neither the time, the energy, or the inclination to get on any of these social media myself. There's WAY too much on my plate, and keeping up with the Not A Blog and my website are taxing enough."
Martin's original thoughts on the matter came after he was informed that various fake Twitter accounts had propped up pretending to be him. After the most recent tweet was published, though, Martin's publisher Del Ray Spectra confirmed it really was the "Game of Thrones" author behind the post, and that it was working to get the account verified.
Regardless, Martin has amassed more than 90,000 followers in just about one day, with his lone tweet garnering over 4,000 retweets and 3,200 favorites.
So why did Martin, whose next book in the "Song of Ice and Fire" series has yet to be completed, decide to join a service like Twitter after saying he never would? There's no real answer to that, but Wired notes that chances are "he simply wants to have the same kind of social media presence that virtually every other public figure has, and since fandom is his bread and butter it only makes sense that he be on as many forums as possible."
This also marks the second time in a week that Martin has engaged his fans publicly. As RT reported earlier this month, the author called on his fans to help raise money for the Wild Spirit Wolf Sanctuary in Mexico. Those who donate would have the opportunity to meet Martin in person and tour the sanctuary with him in a helicopter. He also announced that he'd insert two fans into future "Game of Thrones" books and give them a grisly death if they donated $20,000 to the charity.
You can share this story on social media: