SD Senate candidate loses primary, arrested for election fraud the next day
Published time: 5 Jun, 2014 23:01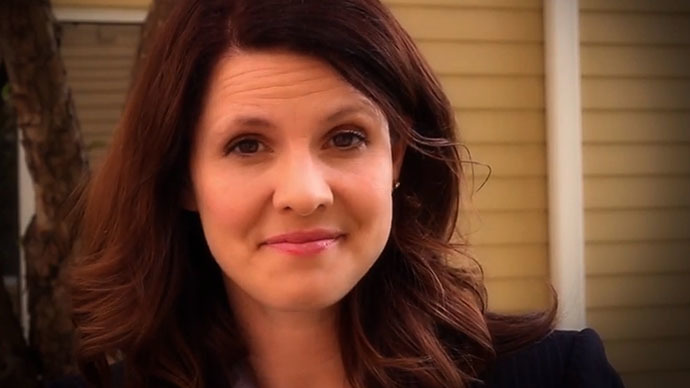 Annette Bosworth's week went from bad to worse. First, she lost her bid to become a US Senator. She was then arrested on election fraud and perjury charges.
Bosworth was running in the Republican primary for South Dakota's Senate seat, promising to "turn the tide on corruption."
Help turn the tide on corruption: Dr. Annette Bosworth announces her new Political Action Committee. http://t.co/rdMJ44Jsvb

— Annette Bosworth (@AnnetteBosworth) June 3, 2014
But the candidate who lists herself on Facebook as a "Mother, Wife, Physician, Small Business Owner, Candidate for United States Senate and Proud South Dakotan" lost that bid on Tuesday, coming in fourth place in the five-way race, garnering only 5.75 percent of the vote. Then she found out that bad news during a live television interview with Fox News' Megyn Kelly.
Finally, on Wednesday, the state attorney general filed charges against her relating to her failed candidacy. "This happened before I even had time to have breakfast," she said in a tear-filled statement that afternoon. She had already turned herself in to the Minnehaha County Jail, been charged and was released on her own recognizance.
Attorney General Marty Jackley charged Bosworth with six charges each of offering false or forged instrument for filing and perjury, both of which are considered to be Class 6 felonies and carry a penalty of two years in prison, a fine of $4,000 or both.
According to the charging documents, the Senate candidate "circulated nominating petitions and personally gathered signatures in South Dakota between the dates of January 5, 2014 and January 15, 2014, when she was on a publicized medical mission trip to the Philippines."
Several of the signtaures collected "[bear] Dr. Annette Bosworth's signature under oath as each petition signer having personally signed the petition in her presence, when Dr. Bosworth would have been instead in the Philippines as self-proclaimed."
There were also issues with multiple signatures from the same address, Hutterian Colony, over several days. Bryan Gortmaker, the agent who investigated the allegations, said in an affidavit that he "finds it unlikely that candidate Bosworth would visit each of these same colonies numerous days in a row to collect these signatures." He delved deeper into the signatures by visiting the addresses listed, where several people told him they had either not signed the petition or had not done so in front of the candidate.
Jackley, also a Republican, announced the investigation at the beginning of May, after Secretary of State Jason Gant asked the attorney general's office to review the petitions. The state's highest lawyer discussed the complaint with United States Attorney Brendan Johnson, since they took place during an election for federal office.
"[Johnson and I] are in agreement that any investigation into potential violations should not affect this election as the voters not prosecutors should determine the election outcome," Jackley said in a press release at the time.
Bosworth said that the attorney general was "political intimidation scheme" against her. At a May 17 press conference she said that "Jackley should recuse himself because of his close relationship with former governor and now current GOP Senate candidate Mike Rounds."
"We still believe this is a political prosecution," the woman who calls herself Dr. Boz said in her statement. "I had hundreds more signatures than were needed, the validity of the signatures is not being questioned, the disputed signatures include that of my sister Peggy. Simply put, there was no criminal intent to deceive, nor was there any reason to."
Jackley responded in a statement that the candidate's violations were "serious, deliberate and must be addressed in order to preserve the integrity of our elections," the Argus Leader reported.