Occupy activist Cecily McMillan sentenced to three months in prison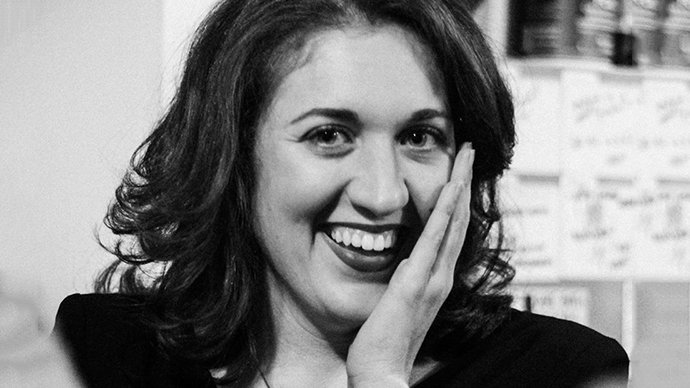 A judge in New York City on Monday morning sentenced Occupy Wall Street activist Cecily McMillan to three months in jail and five years' probation for assaulting a police officer during a 2012 protest.
Judge Ronald A. Zweibel's Monday morning decision was handed down in a Manhattan courtroom 14 days after a jury there found McMillan, 25, guilty of deliberately striking a plainclothes New York Police Department officer in the face with her elbow. She faced a maximum of seven years in prison as a result of the second-degree assault conviction.
"A civilized society must not allow an assault to be committed under the guise of civil disobedience," Justice Zweibel said during Monday's hearing, according to a New York Times report published shortly after the sentencing was announced.
McMillan claimed during her trial that she instinctively struck Officer Grantley Bovel after the cop groped her breast from behind as she was walking out of the park where demonstrators gathered on the six-month anniersary of the start of the Occupy movement. Bovel tackled her moments later, and eyewitnesses say McMillan went into a seizure for several minutes before being treated. She testified that she had "no memory" of the moment that the altercation occurred, but prosecutors showed the courtroom grainy video footage which purported to show the activist crouching down, then elbowing the officer in the face. The defense countered with images from shortly after the incident in which McMillan had noticeable bruises on her chest.
"I am prepared mentally for a long sentence," McMillan told journalist Chris Hedges over the weekend during an interview held at the Rikers Island prison in the Bronx where she is being held. "I watched the trial. I watched the judge. This was never about justice."
Nevertheless, McMillan's supporters have petitioned the court for leniency ever since the sentence was dished out two-and-a-half weeks ago. According to the New York Times, McMillan's friends supplied Judge Zweibel with the signatures of more than 500 people opposed to a lengthy conviction, and over 160,000 people signed an online petition asking Governor Andrew Cuomo for a pardon. Days after her conviction, nine of the 12 jurors reportedly signed a letter asking Zweibel for leniency.
"The judge could have given two years, we're relieved he did not. Your presence and signing petitions made the difference," McMillan's lawyer, Marty Stolar, told a crowd of supporters in New York City on Monday shortly after the sentencing, according to freelance journalist Thomas Hintze.
"The judge could have given two years, we're relieved he did not. Your presence and signing petitions made the difference" #Justice4Cecily

— Thomas Hintze (@thhintze) May 19, 2014
"The sentencing of Cecily McMillan has elicited an array of deeply felt responses from a broad range of individuals and communities, and it has also created a moment to think about what solidarity means," supporters of the activist acknowledged in a statement published online after Monday's hearing concluded "For many of us who consider ourselves to be part of the Occupy movement, there's first and foremost a simple and deep sadness for a member of our community who has endured a painful and demeaning physical and sexual assault, and now has had her freedom taken away from her. And it's painfully clear to us that Cecily's case is not special. Sexual violence against women is disturbingly common, and there is a tremendous amount of over-policing and prosecutorial overreach by the police and the courts, enacted predominantly upon black and brown populations every single day, generation after generation."
McMillan's counsel filed a notice of appeal with regards to the May 5 conviction on Monday morning, Stolar told supporters.