Two hospital workers showing signs of deadly MERS virus in Florida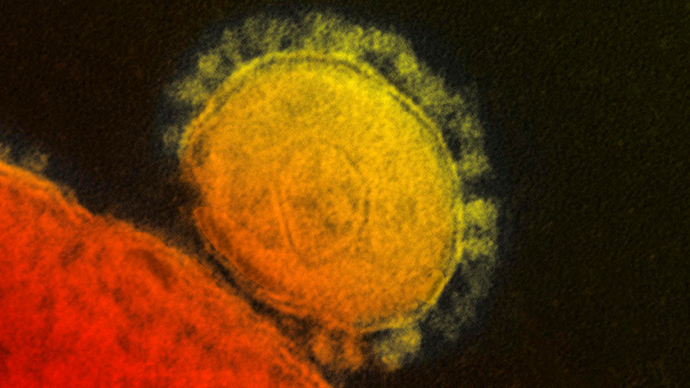 More cases of the deadly Middle East Respiratory Virus, or MERS, may be surfacing in the state of Florida, with two health workers now reportedly showing symptoms as of early Tuesday.
Reuters reported on Tuesday that two staffers at an Orlando, Florida hospital who were exposed to a MERS patient earlier this week have started showing symptoms, and that one of the two workers has been hospitalized as a result.
According to Reuters, officials at the Dr. P. Phillips Hospital now say that the workers were exposed to the disease when they were recently in the proximity of a patient who had contracted MERS but had not yet been diagnosed. As RT reported earlier this week, that patient was hospitalized in isolation in the Sunshine State after flying from Saudi Arabia to London, then to Boston, Atlanta and Orlando.
One of the two workers at that Orlando facility has been admitted, Reuters reported, and the second is being isolated at home while observers monitor the development of any possible further symptoms.
On Monday this week, RT reported that the Florida patient eventually diagnosed with MERS was only the second person in the United States to show signs of the disease after a person in Indiana contracted the virus earlier this month. The hospital worker now being treated for MERS would be the third person in the US in under a month to become infected, and a fourth may soon be added to that list as well pending the outcome of the other staffer that's now in isolation.
Last month, the World health Organization warned that that cases of MERS could increase with warm weather, and that upwards of 75 percent of reported MERS cases are secondary — or acquired from another sick person.
Late Monday, the director of the US Centers for Disease Control and Prevention told reporters during a conference call that the risk of MERS to the general public is believed to be extremely low, according to the Washington Post. Nevertheless, the CDC said they are working to contact more than 500 people who were on the same domestic flights as the man who was admitted to Phillips Hospital after entering the US from the Middle East.
The first patient in the US to contact MERS—the Indiana patient—was released from the hospital last week after he began testing positive and his symptoms disappeared. He had been living and working in Saudi Arabia as well, RT reported on Monday.
According to the CDC, MERS is fatal in around 30 percent of known cases.
You can share this story on social media: