Saudi Arabia: +25 MERS cases in 2 days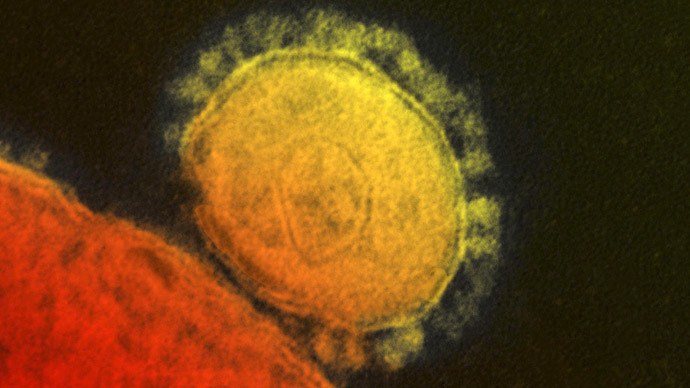 Saudi Arabia's Health Ministry has found 25 more cases of the Middle East Respiratory Syndrome (MERS) over the past two days, as two more people have died of the frequently deadly new disease.
Seven more cases were confirmed on Friday, with a further 18 more on Saturday, the largest daily increase in the spread of the disease so far. This brings the total number of cases in the Kingdom to 396, with 109 deaths, Reuters reports.
The new cases include nine in Riyadh, the capital, two in Jeddah, four in Mecca and two in Medina.
International concern at the outbreak of the disease in the Gulf Kingdom has mounted after four doctors in Jeddah's King Fahd Hospital refused to treat patients for fear of getting infected.
Experts are still struggling to understand MERS, which is of the same family as the SARS virus that infected 8,273 people in Asia in 2003, with a nine-percent death toll. There are no vaccines or antiviral treatments for MERS, and around 40 percent of those infected (confirmed cases) die.
MERS is deadlier than SARS but is less transmittable, although human-to-human contact is the most likely way the disease is currently being spread. However, it is not easy to transmit between people and the World Health Organization (WHO) has not imposed any travel restrictions for Saudi Arabia.
Experts believe that the initial transmission of the disease was from camels, possibly from an animal reservoir. On Tuesday, Adel Fakeih, the acting health minister, said Saudis should avoid any close contact with animals and not consume any of raw meat or milk.
The WHO also said last week that people should be careful around camels, but traders at a camel market in Riyadh on Monday told Reuters they had received no official notifications or warnings, and hadn't been taking any greater precautions.
MERS symptoms involve fever, coughing, a shortness of breath and pneumonia, but a higher number of people without symptoms are now being found with the disease, suggesting that increased testing of people who have been in contact with known MERS sufferers is paying off.
There is also considerable concern that Saudi Arabia is expected to receive a large number of foreign visitors and pilgrims during the fasting month of Ramadan in July, and for the annual haj pilgrimage in October.
Saudi Arabia has so far stopped short of imposing visa restrictions. However, along with the WHO, they have advised the very old, children and people with long-term health problems not to go on the haj this year.
Other Arab countries, including Qatar, Kuwait, Jordan and the United Arab Emirates, as well as European countries have reported MERS cases since the virus first emerged two years ago.
On Friday, US health officials said the first case of MERS had been identified in a health care worker who had travelled to Riyadh for work.While last week, Egypt recorded its first infection when a man tested positive after visiting an uncle in Saudi Arabia, who had died of the disease.