First Greek MERS case: Patient in 'critical condition'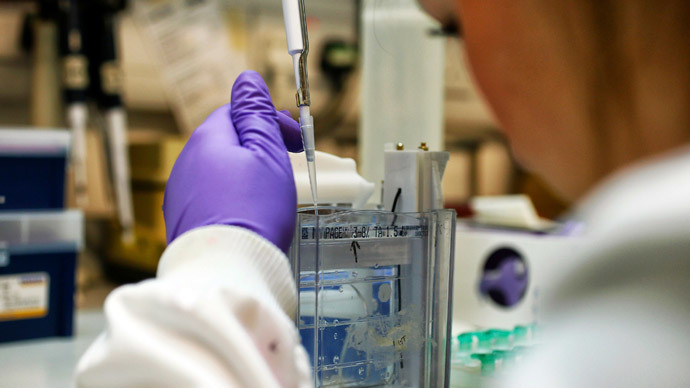 Greece's first confirmed Middle East Respiratory Syndrome (MERS) patient is reportedly in critical condition, according to doctors. Meanwhile, Saudi Arabia's health minister has been sacked without explanation as the country's death toll climbs to 81.
The 69-year-old Greek patient contracted the deadly MERS coronavirus in Saudi Arabia, where he is a permanent resident. The man returned from Saudi Arabia to Greece on April 17. The Greek Health Ministry confirmed to AP that it was there he fell sick.

Saudi Arabia has suffered the most fatalities from MERS so far and has been the site of most recorded cases. Upon the man's return to Greece, he started running a high fever and tested positive for MERS.

He was placed in an isolation chamber and his condition is still being monitored by doctors. Doctors are expected to obtain test samples from his wife to ensure that MERS is not also present in her system.

MERS has frequently been compared to the Severe Acute Respiratory Syndrome (SARS) virus which swept through Asia in 2003, infecting over 8,000 people and causing some 800 deaths worldwide. MERS is thought to be deadlier but more difficult to transmit.

There is no vaccine or treatment for MERS at present. However, according to reports from Greek TV channel MEGA, an experimental drug has been bought with the intention of combatting the man's contagious condition.

Since September 2012, the World Health Organization has noted 250 confirmed occurrences of MERS. Ninety-three people have died since.

In Saudi Arabia, 81 people have died from MERS since September 2012. On Monday, Health Minister Abdullah al-Rabiah was sacked shortly after visiting a hospital in Jeddah – the main gateway to the Islamic holy city of Mecca, in the country's west – in order to alleviate heightened public fear over the virus.

Saudi Arabia confirmed 20 new cases of the deadly Middle East Respiratory Syndrome (MERS) virus on Saturday and Sunday, meaning that 49 new cases were registered in the span of only six days.

On Sunday, al-Rabiah told reporters that there has not yet been any scientific justification for further cautionary measures such as the implementation of travel restrictions.