Kerry rejects congressional subpoena over Benghazi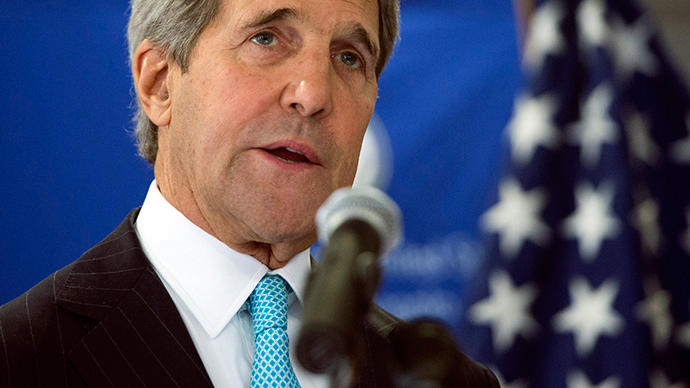 Despite being subpoenaed by Congress to testify on the 2012 Benghazi attack later this month, US Secretary of State John Kerry will not appear before the House of Representatives' oversight committee as demanded.
The announcement was made Monday by State Department spokeswoman Marie Harf, who stated that instead of going before Congress n May 21, Kerry will instead continue with his initial plans to travel to Mexico. Although the Telegraph reports that Harf called the subpoena "a waste of time and taxpayer dollars," she suggested the department would work something out with the House.
"We are committed to working with the committee to find a resolution to this that is acceptable to both sides. We were surprised when they didn't reach out to us before issuing a subpoena for exactly that reason," she said, according to CBS News. "And as I've noted here, there have been a number of Republicans who themselves, under the previous administration, said a secretary of state should not be subpoenaed."
Last week, Rep. Darrell Issa (R-Calif.) – the oversight committee's chairman – issued the subpoena for Kerry after alleging documents related to the Benghazi attack were "hidden" from Congress by the White House even after lawmakers subpoenaed documents on the situation. One email in particular – written by deputy national security adviser Ben Rhodes to then-United Nations ambassador Susan Rice – was not released to the public until the watchdog group Judicial Watch filed a Freedom of Information Act request.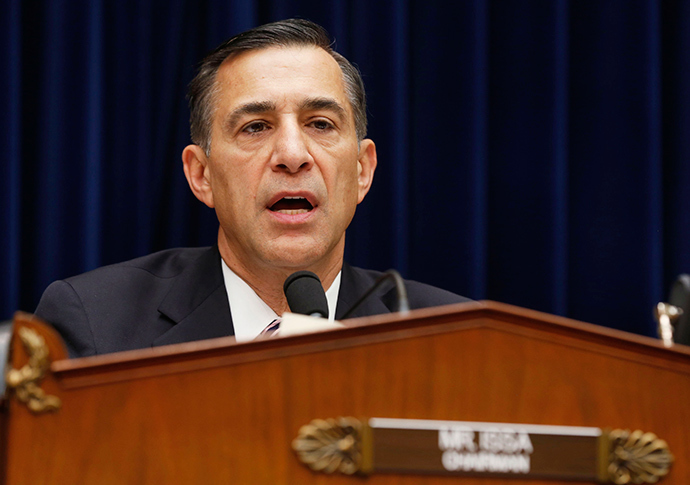 Within the email, Rhodes told Rice that when she appeared on television, she should "underscore that these protests are rooted in an internet video, and not a broader failure of policy."
When it was first reported that an attack on the American diplomatic mission in Benghazi had left four people dead, including a US ambassador, the White House claimed the violence was a consequence of regional protests related to an offensive YouTube video. Later, however, it acknowledged the attack was premeditated.
As RT reported previously, the release of the Rhodes email caught the attention of Republicans such as Sen. Lindsey Graham (R-S.C.), who claimed it was a "smoking gun" that shows the White House was trying to portray a situation "at odds with the facts." The White House and other Democrats deny the allegation, saying Republicans have been trying to politicize the tragedy since it happened.
Following the email's public release, Issa wrote a letter to Kerry demanding he appear in front of Congress to answer questions.
"The State Department's response to the congressional investigation of the Benghazi attack has shown a disturbing disregard for the Department's legal obligations to Congress," he wrote.
"Compliance with a subpoena for documents is not a game. Because your Department is failing to meet its legal obligations, I am issuing a new subpoena to compel you to appear before the Committee to answer questions about your agency's response to the congressional investigation of the Benghazi attack."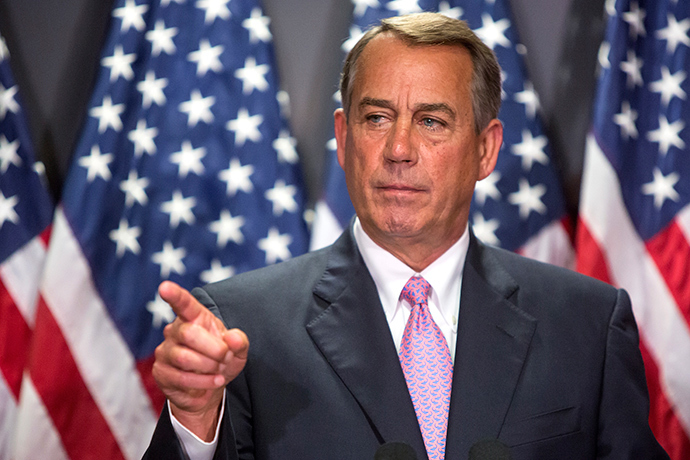 Meanwhile, Speaker of the House John Boehner (R-Ohio) announced that he's moving to create a special committee charged with investigation the response to the attack, but it is unclear whether Democrats will participate or decide to boycott the entire operation. According to CBS, House Rep. Steny Hoyer (D-Md.) said there have already been enough inquiries – 50 briefings, 13 public hearings, and 25,000 documents have been handed over.
"There was nothing the military could have done in the time-frame available," he said on Monday.
The committee will be led by Rep. Trey Gowdy (R-S.C.), who said questions about Benghazi remain without answers.
"Twenty months after the Benghazi attacks, there remain unresolved questions about why the security was inadequate, our response during the siege itself, and our government's interaction with the public after the attack," Gowdy said in a statement. "All of those lines of inquiry are legitimate and should be apolitical. Facts are neither red nor blue."
You can share this story on social media: