Three drunk cops shot at people this week in NYC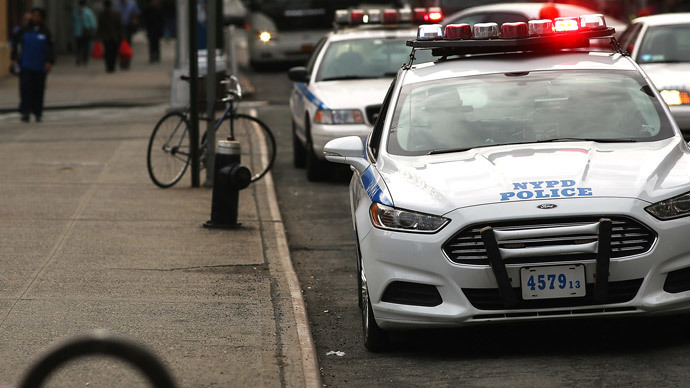 In a troubling series of events, the last week of April saw drunken New York City police officers shoot at people on three separate occasions.
The current trend began on Thursday, April 24, when two NYPD detectives who were supposed to be out investigating a robbery decided to take a detour at a local bar. The New York Daily News reported that each officer drank 11 beers before 57-year-old Jay Poggi – who'd reportedly also had a couple of shots – ended up shooting his partner Matthew Sullivan in the wrist.
Poggi ended up driving Sullivan to the hospital, where he ultimately underwent two surgeries. The circumstances surrounding the shooting are unclear – Poggi claimed his gun was set off by accident when he was showing it off to Sullivan, but investigators told the Daily News they "believe the shooting happened outside the car — possibly with the detectives firing the gun in the air."
Poggi was charged with driving while intoxicated.
This past Tuesday, meanwhile, an off-duty police officer baffled investigators when he reportedly discharged his gun 13 times in the direction of a car that was stopped next to him at a traffic light. At this point, 27-year-old officer Brendan Cronin was heading home after a trip to the bar when he began firing at the car, hitting the man in the other car six times – in his arm, hand, and torso – before driving off.
Eventually, he was flagged down by police, but allegedly pointed his gun at the responding officer before turning himself over. Cronin was arrested and charged with assault, but was apparently so drunk he could not even remember firing his weapon. Currently, police have no reason as to why Cronin acted the way he did.
"As of right now it seems to be completely random," added Chief Benefico to the New York Times. "We have nothing to link either party to each other — no road rage, nothing right now. We are looking into that, but we have no link that connects the two of them."
The victim, 47-year-old Joe Felice, was in stable condition as of Wednesday.
Just a few hours after this incident, a female NYPD officer was involved in a drunk shooting incident in New Jersey. There are conflicting reports about what exactly occurred, but both the New York Post and Daily News stated that officer Wanda Anthony discharged her weapon during a domestic altercation.
The Post reported that Anthony fired her gun into the car of another woman, while the Daily News stated she fired "at least one round at a former boyfriend" and his new girlfriend.
Anthony fled the scene but was eventually arrested and charged with driving while intoxicated. Further charges may be levied as the investigation unfolds.
Police Commissioner Bill Bratton stated that stricter monitoring would be implemented after the first incident, but also expressed concern over the most recent occurrences.
"We're very concerned with a number of reports," he told the Daily News. "I, personally, am very disturbed about the number of incidents in recent weeks that are part of a longer-term problem of inappropriate use of alcohol by members of our department."