Bitcoin field day: MIT freshmen to get free cryptocurrency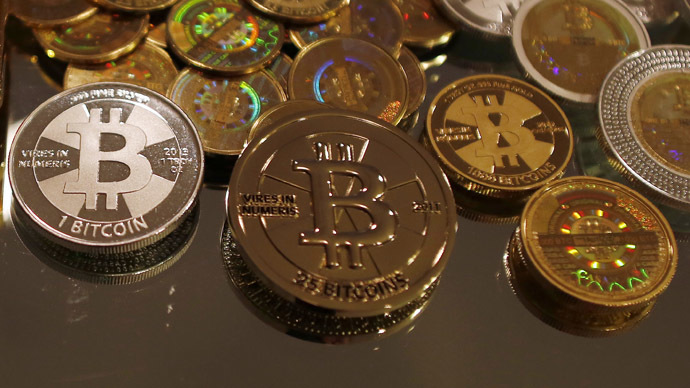 Over 4,500 undergrads will each get $100 worth of bitcoin for free once they come back to school this fall as two MIT students plan to conduct the world's largest experiment with the virtual currency.
"We decided to announce this project now to give students lead time," Dan Elitzer, founder and president of the MIT Bitcoin Club, said in the release. "We want to issue a challenge to some of the brightest technical minds of a generation: When you step on to campus this fall, all of your classmates are going to have access to bitcoin; what are you going to build to give them interesting ways to use it?"
The MIT Bitcoin Project, as it is called, became possible after Elitzer, who is also an MBA student at MIT's Sloan School of Management, and Jeremy Rubin, 19, - he studies electrical engineering and computer science - raised more than $500,000 in commitments from about 25 donors, MIT alumni.
Should this experiment go ahead, it will make the MIT campus the first place in the world where it will be possible to have widespread access to bitcoin.
The project is aimed at building up an ecosystem for digital currencies. However, the two enthusiasts have no clue of how their fellow students – a total of 4,528 undergraduates - will use the bitcoin they will receive this fall.
It is hoped that such an experiment will spur academic and entrepreneurial activity within the university and give students and researchers a chance to develop bitcoin-related applications.
"Giving students access to cryptocurrencies is analogous to providing them with internet access at the dawn of the internet era," said Rubin.
In the time left to the start of the experiment, Elitzer and Rubin plan to begin preparing the bitcoin ecosystem at MIT, which will involve "working with members of the MIT Bitcoin Club to educate merchants around campus and help them set up to accept bitcoin payments."
The fall launch date is intended to give students the summer to work on bitcoin-related projects, Rubin explained.
"What I'm hoping is that infrastructure gets sufficiently built around MIT that bitcoin actually becomes a useful commodity to have," Rubin said as cited by the Tech. "I think that MIT should be absolutely the center of the bitcoin universe. As a school that's a leader in technology and science fields … it's kind of a shame that we're not already at this point," he added.
The concept of the giveaway bitcoin, reportedly, was initially Rubin's idea that he shared with Elitzer in March.
The two have been working together to expand it. They originally wanted to give bitcoin to a control group. But Elitzer insisted that every single undergraduate student should take part in the experiment.
This is not the first bitcoin-related project for both Elitzer and Rubin.
In 2013, Rubin worked with three other undergraduates on a bitcoin-related project called Tidbit. That experiment, however, ran into trouble: it was subpoenaed by the New Jersey attorney general as part of a consumer fraud investigation. MIT has sent a letter to the New Jersey attorney general in support of Rubin, who is still fighting for the subpoena to be withdrawn. In fact, Rubin and Elitzer met in the fallout of the Tidbit subpoena.
As for Elitzer, he got interested in bitcoin after working at a non-profit organization, when he saw a potential for cryptocurrencies in countries where people may not have bank accounts.
Bitcoin is a consensus network that enables a new payment system and completely digital money. It uses peer-to-peer technology to operate with no central authority or banks; managing transactions and the issuing of bitcoins is carried out collectively by the network.
Today, $5.6 billion dollars of bitcoin exist and are traded every day without a central bank, paper currency, or physical security. On April 30, one bitcoin amounts to $443.05.
You can share this story on social media: