Another ex-UKIP leader jumps ship over Tommy Robinson appointment – report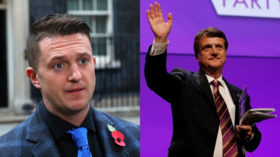 UKIP MEP and former leader, Paul Nuttall, is the latest high profile figure after Nigel Farage to quit the party over the appointment of far-right activist Tommy Robinson in an advisory role.
Nuttall, who sits in the European Parliament for North West England, said: "The association with Tommy Robinson will simply appall many moderate Brexit voters and inevitably be detrimental to the cause."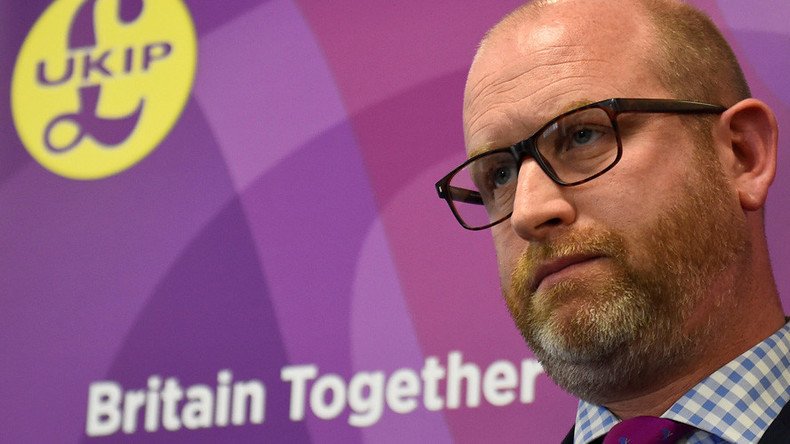 "Putting Tommy Robinson front and centre, whilst Brexit is in the process of being betrayed is, in my view, a catastrophic error," he added.
"To conflate Brexit and Robinson at this crucial moment is to put the eurosceptic cause in danger and I cannot and will not be party to that."
READ MORE: Nigel Farage quits UKIP over party's ties to Tommy Robinson
Nuttall led UKIP from November 2016 to June 2017, resigning following the party's poor general election results. His time in charge was also marred by a false claims, made on Nuttall's website, that he had lost three close friends in the Hillsborough tragedy.
Farage has been the most high-profile figure to quit the party. In his farewell op-ed, published in the Telegraph, Farage accused the party of trying to bring in "extremists," describing the party in its current state as "obsessed with Islam and Tommy Robinson."
Current leader Gerard Batten has welcomed a cohort of right-wing and far-right internet personalities into the party this year, including Infowars' Paul Joseph Watson, Mark 'Count Dankula' Meechan, and Carl Benjamin aka Sargon of Akkad.
Tommy Robinson – real name Christopher Yaxley-Lennon – was appointed an "advisor on prison reform and rape gangs" by Batten last month.
Like this story? Share it with a friend!
Subscribe to RT newsletter to get stories the mainstream media won't tell you.
You can share this story on social media: