Luxury property developer accused of Islamophobia after 'airbrushing mosque' out of marketing photos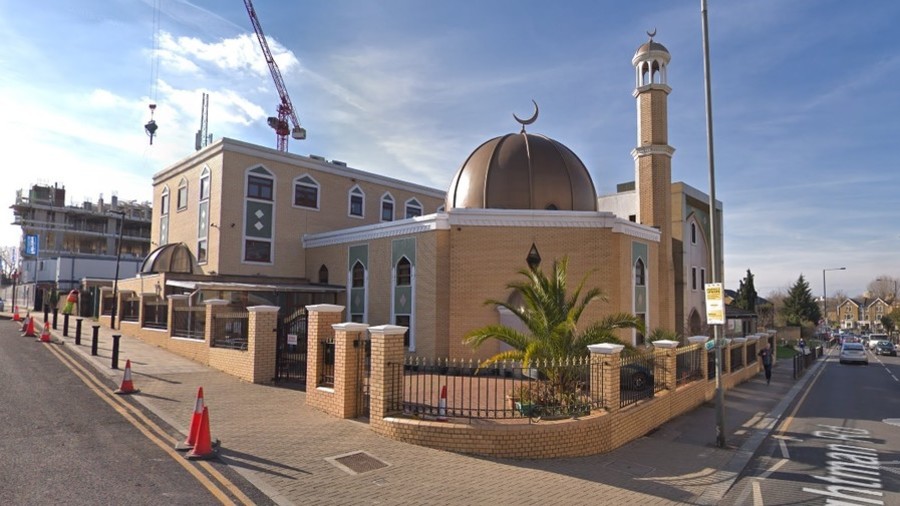 A property developer has been accused of Islamophobia after 'airbrushing' a nearby mosque out of marketing photos for their new luxury apartments worth £395,000, in north London.
Fairview New Homes has caused outrage among local people and attendees of the London Islamic Cultural Society and Mosque in Hornsey, north London, with their promotional shots for the new 'Altitude' development. The property developer has omitted the mosque, prompting accusations of Islamophobia for "trying to pretend" the religious building "does not exist" so that it does not harm sales.
RT's Anastasia Churkina went to the new property development to get the views of local people. One local insisted the mosque was too big for developers to simply miss it out, claiming "it's been left out deliberately. I imagine if you were a user of the local mosque you might be offended."
Another questioned the motives of Fairview, insisting prospective buyers need to know the reality of what they are letting themselves in for. While another took the view it was an innocent mistake, saying "they probably just forgot to put it in there."
READ MORE: 'Islamophobia allegations politically motivated': Tory vice-chair slammed for remarks
Photos promoting the flash new apartments show the tower block surrounded by leafy parkland along the river's edge. In its marketing material, Fairview describes Hornsey as something of a middle-class dream, with it being "home to a lovely growing assortment of independent retailers and eateries, a great choice of cafés and plenty of antique or bric-a-brac shops."
Worshippers at the mosque slammed the developer. Mustafa Alloucha told the Sun: "They are worried that by showing the mosque it may harm sales. They are trying to pretend it does not exist."
READ MORE: Sunday Times' Liddle accused of 'inciting violence' after telling Islamists to 'blow themselves up'
Siraj Din claimed: "Maybe they worry people will be scared off if they see these flashy homes are next to a mosque."
A spokesperson for the mosque has taken a more conciliatory view, saying their original concerns have been allayed as other buildings in close proximity to the development have also been "photoshopped."
A spokesperson for Fairview New Homes has insisted that computer-generated images are created for all their developments, as a visual guide for prospective buyers, adding that they would be "completing a full landscaping scheme, including planting trees on land between the development and the London Islamic Cultural Society and Mosque as is represented in the CGI."
Think your friends would be interested? Share this story!
Subscribe to RT newsletter to get stories the mainstream media won't tell you.