'Perpetual confrontation': MI6 chief lures young Brits into espionage with Russia-bashing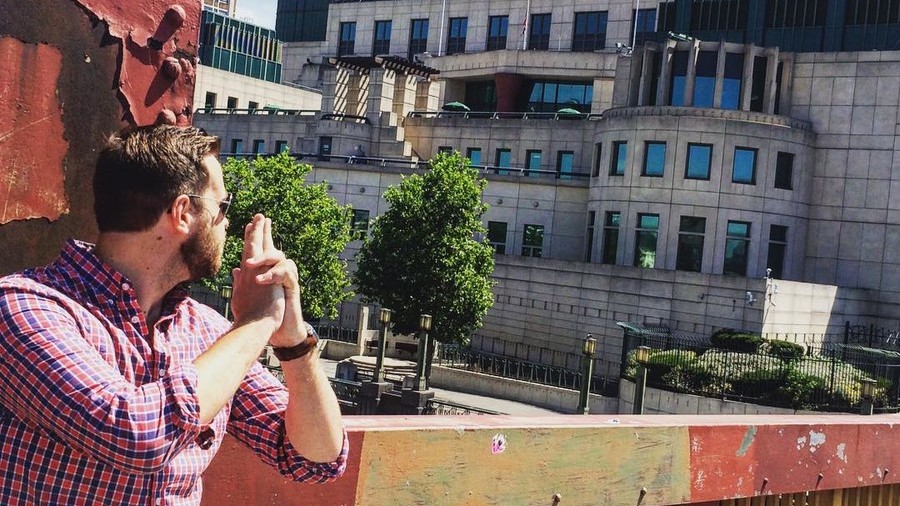 The head of MI6, the UK's intelligence service, hopes to recruit a new generation of tech-savvy spies, with a passionate speech urging graduates to protect the homeland against the arch nemesis who subverts the UK way of life.
"The era of the fourth industrial revolution calls for a fourth generation of espionage," Alex Younger will say at St. Andrews University on Monday.
If you want to make a difference and you think you might have what it takes...we hope you will step forward.
To lure young Brits into the spy agency who otherwise might not have seen themselves in MI6, Younger paints an image of a clever arch nemesis –Russia– which can only be stopped with the help of brilliant young minds from all sorts of backgrounds, not just by the snobbish Oxbridge graduates typically associated with the service.
Also on rt.com
A Russian? Must be a spy! UK military, media accuse Russian reporter of snooping
Fresh blood is needed to defend UK web domains against cyber-attacks, the spread of fake news and interference in domestic politics, Alex Younger will say, at the same time praising the old guard for "exposing" Russia in the highly-controversial Salisbury attack.
Russia, or any other UK adversary, better "not underestimate our determination and our capabilities, or those of our allies," Younger's speech warns.
Hardly historic friends and bitter Cold War rivals, the UK and Russia have seen their relations slip to new lows in March, following the poisoning of ex-Russian double agent Sergei Skripal and his daughter Yulia. London immediately pinned the blame for the Salisbury incident directly on the Kremlin, and rejected any idea of an open joint investigation with Russia, insisting its own probe would suffice to make the case and then punishing Moscow with sanctions.
Moscow is also perpetually facing accusations of cyberwarfare against other states and attempts to undermine democracy and to influence the political process within those countries. And despite multiple reassurances that Moscow could not care less about the internal political struggles in foreign states, London and British mass media continue to vilify Russia with bizarre reports, like half of London's Russian community are spies for the Kremlin.
Also on rt.com
In Her Majesty's service: How UK reportedly pushes anti-Russian propaganda in EU
Claims of 'Russian meddling' look particularly hypocritical in the wake of a leak that exposed the Integrity Initiative – a group that claims to be fighting back against 'Russian misinformation' – being a clandestine network of influencers that manipulate European politics with the British government's backing.
The anti-Russia paranoia in the UK arguably reached its peak over the weekend, when military bases across the nation issued security alerts after a Russian TV crew was accused of spying outside the army's secret cyber warfare headquarters.
If you like this story, share it with a friend!