China warns US that trade war could escalate into 'Great Depression & World War'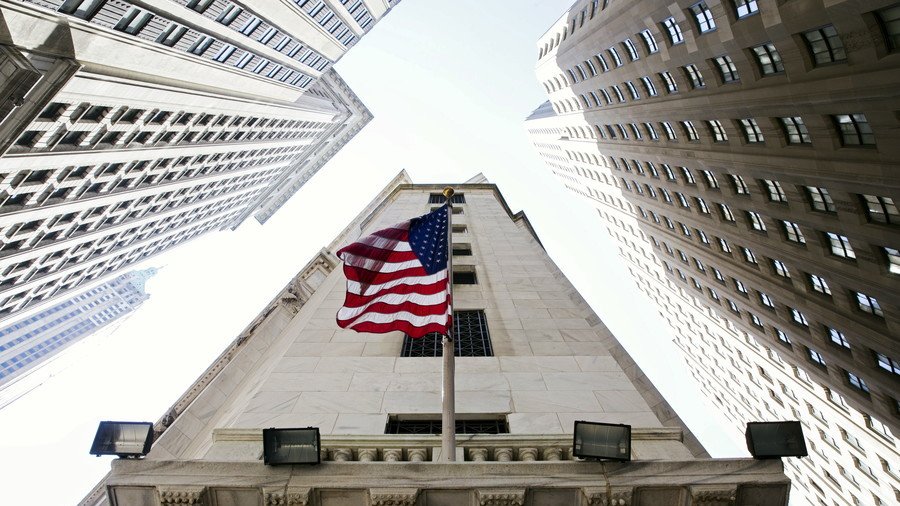 An escalation of the Sino-American trade conflict could lead to a repeat of the great catastrophes of the 20th century, a Chinese envoy has warned, just as Donald Trump once again threatened to slap China with additional tariffs.
Just days before Chinese and American leaders are set to meet on the sidelines of the G20 summit in Argentina, the Chinese envoy to the US issued an ominous warning against further escalation of the trade conflict that could potentially break the symbiosis of the two largest world economies, and entirely cripple global trade.
"I don't know if people really realize the possible consequences – the impact, the negative impact – if there is such a decoupling," Ambassador Cui Tiankai told Reuters in an interview, stressing that further escalation could recreate the dire economic conditions that once led to World War II.
Also on rt.com
Trade war with US pushes China to sweeten relations with India
"The lessons of history are still there. In the last century, we had two world wars, and in between them, the Great Depression," the ambassador said. "I don't think anybody should really try to have a repetition of history. These things should never happen again, so people have to act in a responsible way."
President Donald Trump has repeatedly told reporters that tariffs on an additional $267 billion worth of Chinese goods are ready to go, should Beijing refuse to bow to US demands and stop intellectual property theft. While looking to strike a deal with China, Trump made clear on Monday that he remains firm in his commitment to close the massive trade deficit with China. If Trump decides to impose additional tariffs, the hiked taxes would apply to a total of over $517 billion of Chinese goods.
Also on rt.com
Chinese investors may turn to Russian market amid escalating trade tensions with US
"The only deal that would be really acceptable to me – other than obviously we have to do something on the theft of intellectual property, right – but the only deal would be China has to open up their country to competition from the United States," he told the Wall Street Journal on Monday. "They have to open up China to the United States. Otherwise, I don't see a deal being made."
The Sino-American trade conflict entered a crucial state stage in September, after tit-for-tat tariff hikes targeting in total some $260 billion of bilaterally traded goods officially came into effect. Over the last two months, the countries have been holding talks, trying to come up with a solution to fix the trade dispute. So far, all such attempts have been futile.
Trump and his Chinese counterpart, Xi Jinping are set to meet as early as Friday on the sidelines of the G-20 summit in Argentina, and are also expected to have dinner on Saturday.
Like this story? Share it with a friend!
You can share this story on social media: