Trade war with US pushes China to sweeten relations with India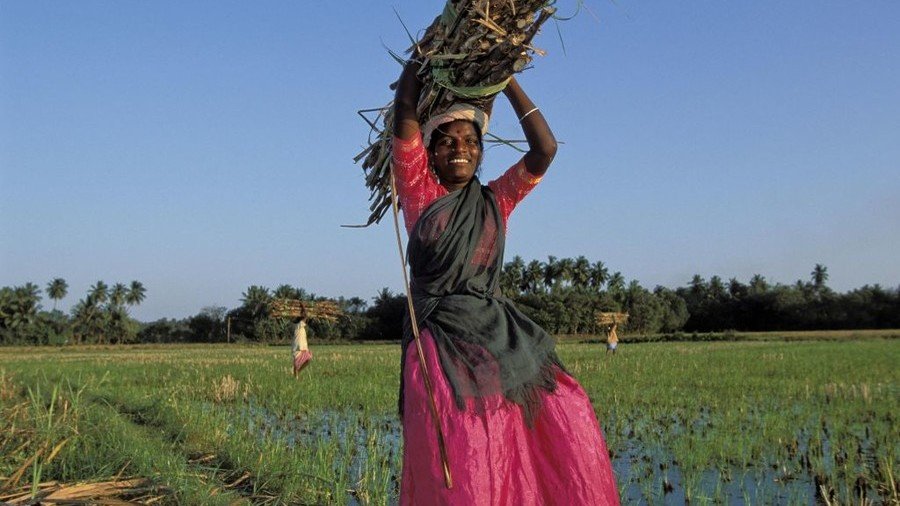 The US-China trade row is prompting the world's second-largest economy to expand its ties with India. Chinese sugar refiners are already lining up to buy up to two million tons of raw product from its neighbor.
A Chinese delegation is set to visit India as early as next month, according to Vice-Chairman of China Sugar Association Liu Hande, as quoted by Bloomberg. The visit is reportedly aimed at checking infrastructure facilities and negotiating prices for sugar.
The potential deal comes as the ongoing war of tit-for-tat tariffs imposed by Washington and Beijing on mutual exports keep growing as negotiations remain stalled.
India's sugar production has reportedly smashed another record this year and is expected boost the country's domestic stockpiles. India may even outpace Brazil as the world's number-one sugar producer for the first time in 16 years, according to the latest data from the US Department of Agriculture.
Earlier, the Indian Commerce Ministry said that, besides sugar, China had recently signed another agricultural commodity agreement with India – for imports of non-basmati rice.
"China needs to show its open attitude to trading partners, and is likely to purchase a symbolic amount in a show of goodwill, given its trade spat with the US," Zhan Xiao, a fund manager with Shanghai Buyun Investment, told the agency.
According to the analyst, the volume won't be as large as New Delhi is expecting, as China's own state stockpiles totals around seven million tons. However, the Chinese government may reject Indian sugar, as stockpiles "are still quite high," and Beijing is looking to reduce inventories, not increase them, said Liu Hande.
Last year, China introduced high tariffs on imports to protect domestic industry. Sugar imports above annual quotas are currently taxed at 90 percent.
"We don't know how much import quota would be issued, or whether China and India would sign any agreement regarding low tariffs on imports," Liu said.
According to the Indian Sugar Mills Association, the country's sugar stockpiles reached their highest level in a decade, with 10.7 million tons at the start of the crop year in October, up from 3.9 million tons a year ago. India is planning to sell up to two millions of tons to the Chinese market, the Ministry of Commerce said.
"We want China to issue import permits to its refiners immediately," Prakash Naiknavare, managing director of the National Federation of Cooperative Sugar Factories, said as quoted by the agency.
For more stories on economy & finance visit RT's business section
You can share this story on social media: