'Nothing wrong with fighting (yes, killing) for values': MP bemoans lack of interest in violence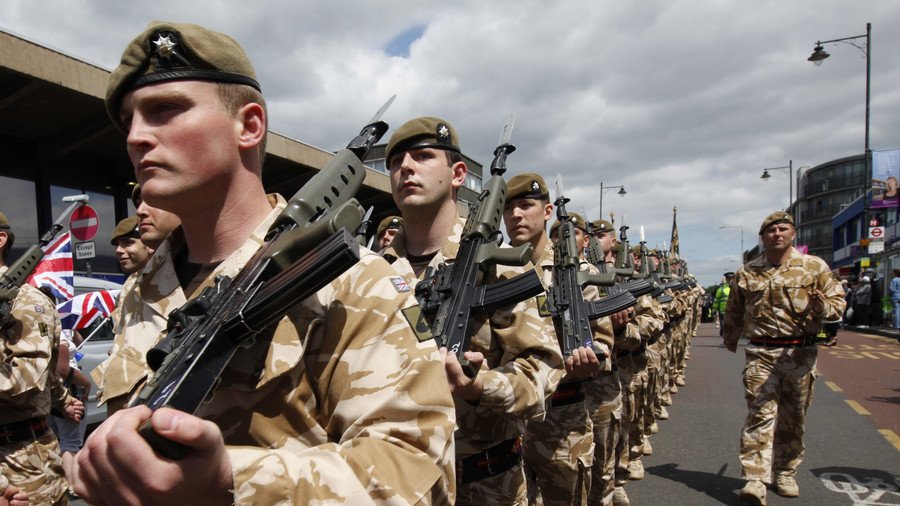 In a bid to persuade young people to join the army, veteran and Tory MP Johnny Mercer decried how unpopular violence has become, tweeting: "Nothing wrong with fighting (yes killing) for values/what you believe in."
The hawkish Mercer, a former British army captain who served in Afghanistan, later added, somewhat ambiguously, that "at some point – somewhere – someone – is going to have to stand up to Russia in the traditional sense."
Later posting: "Wonder if there's any spare bunks..." beside a story on a Royal Navy ship being sent, according to Plymouth Herald, to "Black Sea amid Russia and Ukraine tensions."
Mercer, supposedly an up-and-coming force in the Tory party, was reminded by those on Twitter that killing for what you believe in can prove problematic.
Some reminded Mercer of his fellow MP, Labour's Jo Cox, who was killed by a far-right nationalist. Meanwhile, others referenced terrorists including ISIS and the IRA who have killed British citizens based on their beliefs.
Others took a different tact, @TheGraveside garnered hundreds of likes when posting that the husband of Mercer's boss, Philip May, has numerous financial interests in arms companies.
Concerning Russia, Mercer has been one of parliament's most hawkish MPs. In the fallout over the Skripal poisoning, he asked how Russia could remain on the UN Security Council as one of its five permanent members.
READ MORE: 'They will only respond to strength': MPs outdo each other with hawkish plans for Russia
"How Russia can credibly remain a P5 member is hard to see. UNSC becoming obselete [sic] with Russia committing war-like acts on another P5 member. New body/forum required? They will only respond to strength."
READ MORE: Veterans lash out at Tory MP for "stupid" remark suggesting charities play up PTSD for extra money
Despite Mercer's much-referenced time in the army, he came under fire from veteran charities this year after suggesting that they overstate PTSD to receive more funding.
Like this story? Share it with a friend!
Subscribe to RT newsletter to get stories the mainstream media won't tell you.
You can share this story on social media: