Liberal journalists rejoice as controversial British blogger Graham Phillips banned from Twitter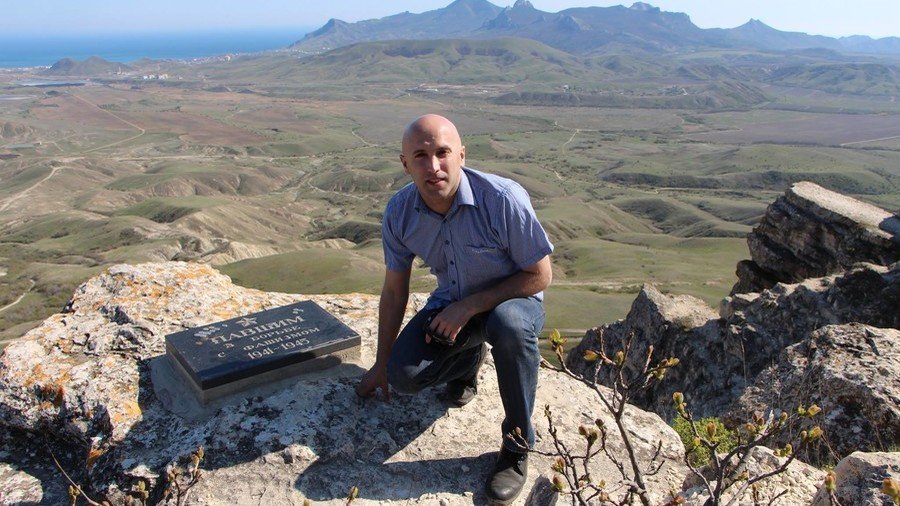 Controversial British blogger Graham Phillips has had his Twitter account permanently suspended, prompting many liberal journalists who have been following his activities to rejoice.
According to Phillips – writing in a Facebook post – his account has been "permanently banned," adding that Twitter has provided "no examples of the 'hateful content' they accuse me of."
Philips' often unconventional, always confrontational, practices have led to him being maligned by many of his peers.
After his apparent disappearance from Twitter his detractors were quick to post on the numerous other accusations against him. For example, the UK-based independent journalist and filmmaker Jake Hanrahan, who has worked for the BBC, Bellingcat, and The Guardian, has accused him of looting "a dead Ukraine soldier's body."
One such critic who has regularly targeted Phillips is Elliot Higgins, head of Bellingcat, a UK-based investigatory website linked to NATO. Higgins has tweeted his delight at the news.
Higgins had invariably sparred with Phillips over Twitter, namely over NATO's funding for Bellingcat, a supposedly non-partisan organisation.
Meanwhile, the 'gonzo' journalist urged his fans to lobby Twitter's administrators asking them to unlock the account of "an independent British journalist, telling the truth." Some of his supporters decried the ban as an attack on freedom of speech, urging Twitter to reverse the decision.
The blogger came to prominence during the conflict in eastern Ukraine, where he was often accused of bias towards the separatists.
In May 2014, Phillips was detained and interrogated by the Security Service of Ukraine, known as the SBU. His subsequent expulsion from the country has not stopped Phillips from targeting the Ukrainian government and those he perceives as their supporters.
Most recently he got into an altercation with Ukraine's ambassador to Austria Alexander Shcherba, Phillips filmed as the men exchanged insults.
READ MORE: 'They want to silence me': PayPal bans Tommy Robinson for promoting hate & violence
Despite his controversies the apparent banning of Phillips, reportedly without stated reason, will come as a worry for those who fear Twitter is purging its platform of alternative voices. Twitter has drawn the ire of conservative media in recent months for a series of bans targeting online commentators and political figures such as Alex Jones and Louis Farrakhan, among others.
Twitter was contacted for comment but had not yet responded at the time of publication.
Think your friends would be interested? Share this story!
Subscribe to RT newsletter to get stories the mainstream media won't tell you.
You can share this story on social media: