Freedom from the press? Ruptly video agency denied access to Browder's and Khodorkovsky's conference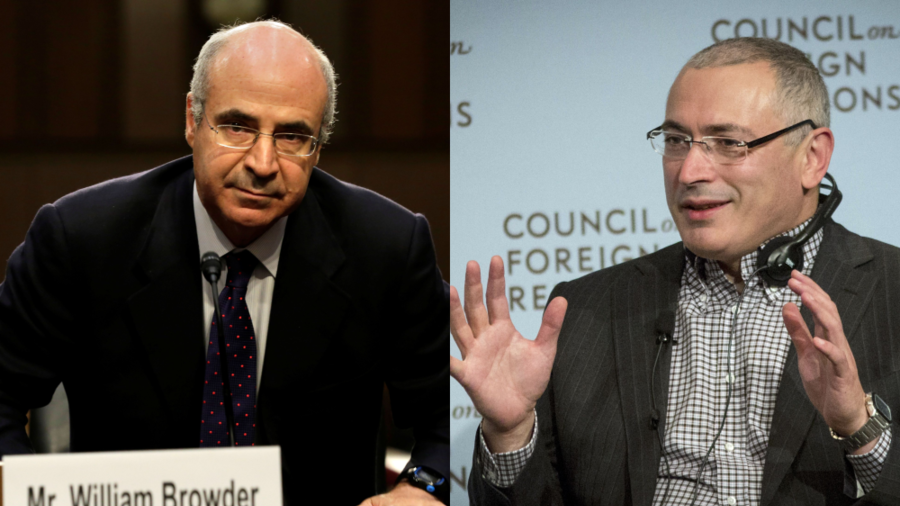 RT's video agency was refused accreditation for a press conference held by UK businessman Bill Browder, who is warning that if a Russian is elected to lead Interpol, democracy and freedom will suffer. Like freedom of the press?
RT Editor-in-Chief Margarita Simonyan wrote in a tweet on Tuesday that Ruptly was denied credentials to cover a London press conference convened by two unscrupulous businessmen-turned-democracy activists, Mikhail Khodorkovsky and Bill Browder.
The pair are holding the event in order to speak out against Alexander Prokopchuk, a Russian law enforcement official who is a candidate in Wednesday's election to decide the next head of Interpol. According to Browder and Khodorkovsky, if Prokopchuk takes the reins at the international policing organization, there will be "negative implications for freedom fighters and democracy activists worldwide."
The joint press conference has another ironic twist: Before rebranding himself as a fearless human rights crusader, Browder was an outspoken supporter of Vladimir Putin, even lauding the Russian leader for his "battle" against Khodorkovsky, whose "activities in the mid-1990s became synonymous with corporate governance abuse."
In 2003, Khodorkovsky was sentenced to 14 years in prison on charges of fraud, embezzlement, tax evasion and money laundering through his oil company, Yukos. He received a presidential pardon in 2013.
After serving 10 years in the slammer – with Browder's (initial) vocal approval –Khodorkovsky relaunched his Open Russia NGO, which funds "pro-democracy" initiatives in Russia.
Like this story? Share it with a friend!
You can share this story on social media: