'Government is in chaos': Corbyn slams May's Brexit deal, as ministers abandon ship (VIDEO)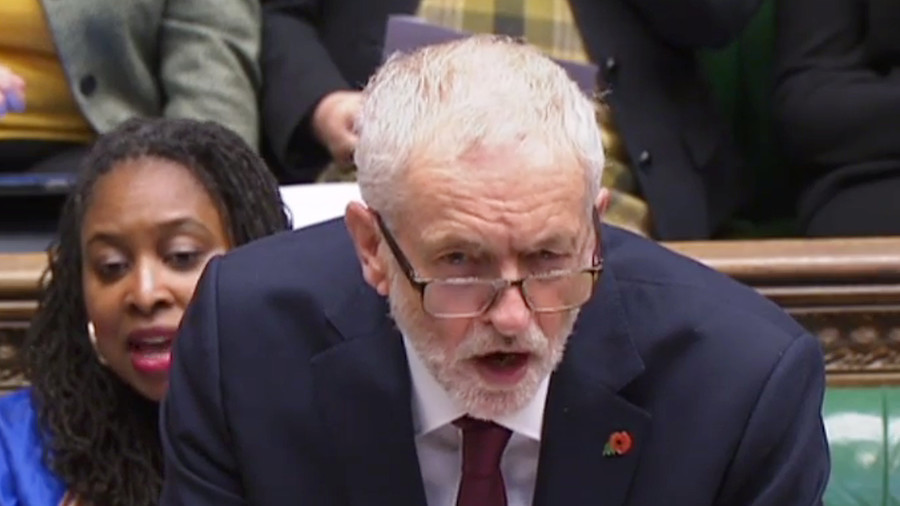 Opposition leader Jeremy Corbyn has decried the Brexit announcement made by Prime Minister Theresa May as a "bad deal which isn't in the interests of the whole country."
Criticizing the draft deal on Thursday, Corbyn argued that, "This is not the deal the country was promised," adding that the British Parliament cannot afford to be backed into a corner and forced to choose between "a bad deal and no deal."
READ MORE: MPs laugh at May as she addresses parliament after string of resignations over Brexit (WATCH LIVE)
As May's government hemorrhages ministers in the wake of the announcement, and the Brexit 'plan' appears to be dead on arrival, Corbyn could well seize the opportunity to call for a snap election, which he believes would afford his Labour Party the opportunity to "re-open negotiations quickly."
"It is clear the deal does not have the backing of the cabinet, the parliament or the country," Corbyn told the House of Commons.

READ MORE: UK Brexit Secretary Dominic Raab resigns over deal with EU
"The withdrawal agreement and the outline political declaration represent a huge and damaging failure," he told May in the House of Commons after the prime minister set out her draft Brexit plan. "The government ... is in chaos," he added.
So far, Brexit Minister Dominic Raab, Welfare Minister Esther McVey, Junior Brexit Minister Suella Braverman and Junior Northern Ireland Minister Shailesh Vara have all resigned from May's cabinet accusing the Prime Minister of failing to honour the terms of the 2016 referendum vote to leave the EU.
Braverman even suggested the proposed divorce deal risked the breakup of the United Kingdom itself.
Like this story? Share it with a friend!