UK Brexit Secretary Dominic Raab resigns over deal with EU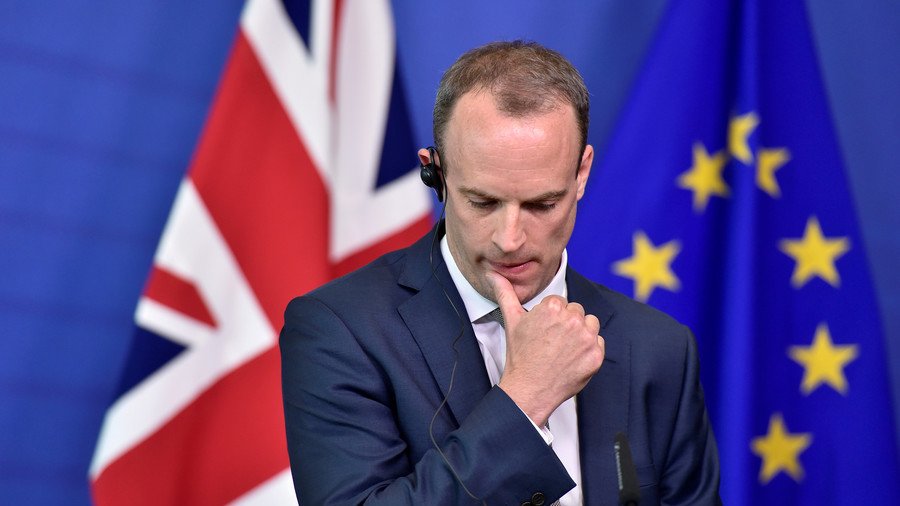 Brexit Secretary Dominic Raab has resigned from the UK government causing turmoil for Prime Minister Theresa May and her Brexit plans, after a marathon cabinet session had seemingly created a finalised draft withdrawal agreement.
Raab has released a statement, Thursday, via social media. He tweeted: "I cannot in good conscience support the terms proposed for our deal with the EU."
Raab, who is an ardent Brexiteer, replaced David Davis as Brexit Secretary when he quit in protest at May's Chequers Brexit proposals - is among a group of senior ministers thought to be unhappy with the agreement.
Reaction has been flooding in from MPs and political commentators to the shock resignation. Labour MP Chuka Umunna tweeted: "These people are shameless." Many question whether the Prime Minister can survive after such a key figure in Brexit negotiations going.
Times journalist Sam Coates is reporting there could be more cabinet resignations to follow. He claims Michael Gove, the Environment Secretary is being urged by friends to follow Raab and quit from his ministerial post.
Anna Soubry, the backbench Tory Remainer MP, tweeted: "Raab's resignation marks the end of PMs Withdrawal Agreement. This is v serious the PM will clearly be considering her position. My own view is that we need a Govt of National Unity and we need it now."
It follows the resignation of Shailesh Vara, a Northern Ireland minister, earlier on Thursday. He claimed he could not support May's agreement, which he said "leaves the UK in a halfway house with no time limit on when we will finally be a sovereign nation".
Think your friends would be interested? Share this story!
You can share this story on social media: