Epic footy save goes viral thanks to dad's pushy parenting (VIDEO)
Published time: 9 Nov, 2018 12:33
Edited time: 10 Nov, 2018 12:16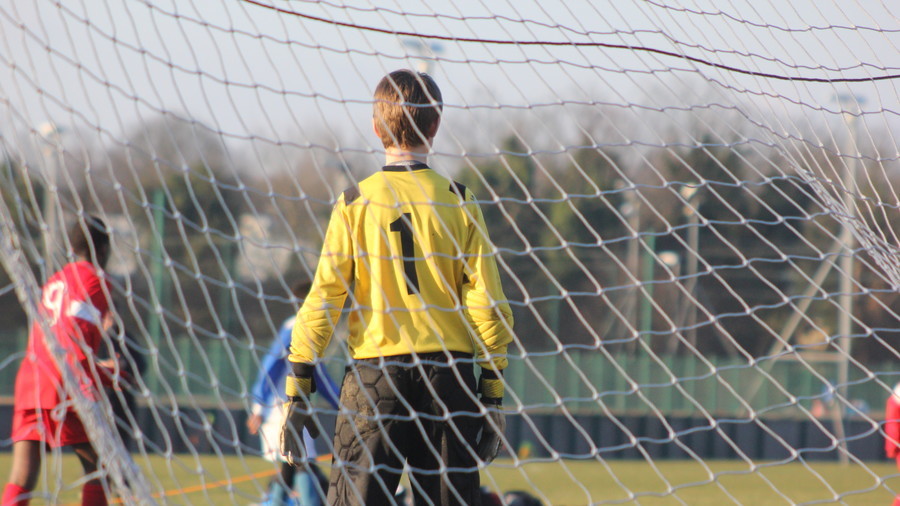 We all want our kids to succeed, and watching a child failing to grasp the basics of soccer can be tough. That's why this dad took desperate measures to make sure his young goalkeeper son blocked a shot on a goal.
Chris Wilkins shared video of the epic save which came during an under-8s match between Welsh sides Bow Street Magpies and Ysgol Llanilar. The footage, which has been watched over 13 million times, shows an attacker making a marauding run towards the goal where the young keeper is standing to the side with his back to the action.
The desperate dad takes measures into his own hands and gives his son the push needed to get him to focus on the incoming ball. Only the push is a little too forceful and his son falls to the ground, managing to stop the ball and looking like a grown-up goalkeeper in the process.
Unfortunately, seconds later, an opposition player pounces and slams the ball into the empty net. The dad's actions have unleashed a flood of reaction online, with many saying they'd do the exact same thing.
Sure everyone's watching the keeper - but that defensive line is woeful. No communication between the centre backs. Got to track your man. https://t.co/05ROqrvYAk

— Max Rushden (@maxrushden) November 9, 2018
How I'm going to parent my kids

— Matthias Solberghe (@matthiassolberg) November 8, 2018
I get the impression not only did this dad push his son over, bit was distracting him with advice to the point he caused him to walk away from the goal?

— Dorian (@dorianleakey) November 9, 2018
Best bit is at the end, the throw of the arms😂😂😭

— Always 1 Team (@hkhan5876) November 9, 2018
Gutted he didn't keep it out of the net 😂😭

— Tom Munns (@TomMunns1) November 9, 2018
That's honestly going to be me as a parent

— Lauren Marcum ⚽️ (@laurlaur077) November 9, 2018
Like this story? Share it with a friend!