May and Macron told to strengthen NATO alliance to counter 'unpredictability' of Trump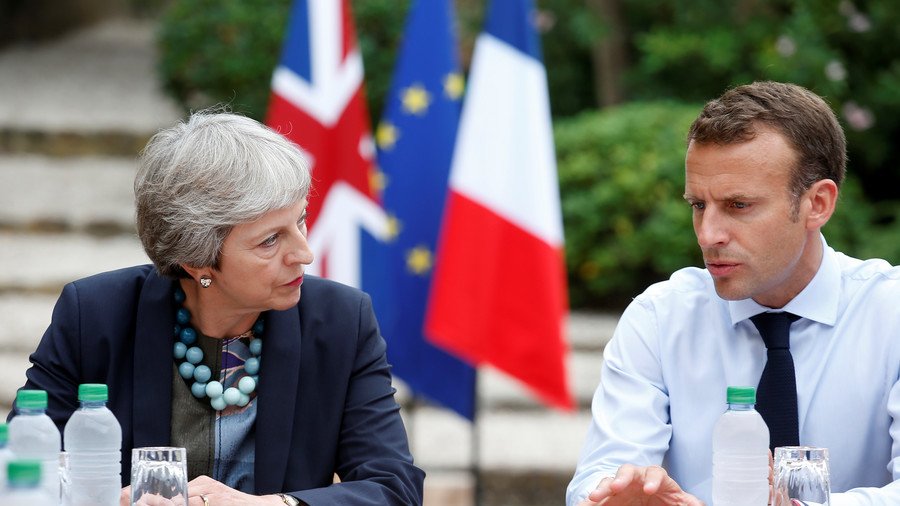 The UK and France must urgently deepen their military alliance through intergovernmental organizations such as NATO, to guard against the 'unpredictability' of US President Donald Trump, a former British NATO chief has warned.
Former Labour defense secretary Lord Robertson, who was NATO's Secretary General from 1999 and 2004, along with ex-French Prime Minister Bernard Cazeneuve, have released a report claiming the UK and France's relationship has never appeared more perilous, due to risks surrounding Brexit and current US foreign policy, led by Trump.
The report urges British and French intelligence agencies to work together on a greater scale, and for the NATO allies to share military facilities, and push for concessions to be made on Brexit talks between the UK and EU, to strengthen ties.
Robertson, who served in former PM Tony Blair's administration, and his French co-author say that US foreign policy has never been more volatile, especially following the recent midterm elections that saw Trump's Republicans lose control of the House of Representatives.
They argue that even though the British-French alliance was strengthened by a treated in 2010 through the formation of the joint expeditionary forces used in Libya – it now needs updating.
Lord Robertson said: "I think that the Trump administration has underscored the need for Europe to do more in its own interests and the [midterm election] result doesn't do anything but underscore the fact that there is an unpredictability about American foreign policy which should drive Europe to do more in its own interests.
The former NATO leader pointed to Trump's apparent hostility to EU members of NATO, dissatisfied at what he sees as unfair financial contributions that fall way short of his country's – casting doubt on their commitment to defense.
"[Trump] has been lukewarm on NATO and has taken a pretty hostile view about the role of some European countries and their seriousness about defense. And that has made European allies more nervous about the ultimate American support," Robertson claimed.
He denies their plans contained within the report are about building the case for a European army, rather it's about "reinforcing the European pillar of NATO."
Think your friends would be interested? Share this story!
Subscribe to RT newsletter to get stories the mainstream media won't tell you.
You can share this story on social media: