Outrage at govt. advisor's date rape comments sees right-wing come to his defense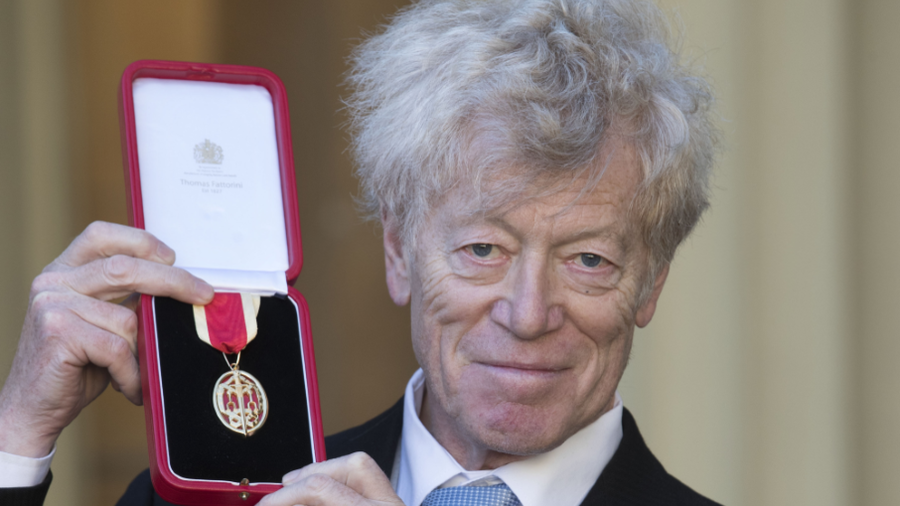 Calls to sack philosopher Sir Roger Scruton, from an unpaid government role, have grown after quotes stating there was "no such crime" as date rape were attributed to him.
Buzzfeed News unearthed that in a 2005 lecture, Scruton dismissed both date rape and sexual harassment, saying the latter was just "impoliteness," claiming that there was a "huge injustice" against those accused.
READ MORE: Moneybags Blair claimed £1m in British taxpayers' money over last decade
During the lecture, titled: 'Sexual Morality for Heathens,' at Rice University in Houston, Texas, the philosopher said that women who made date rape allegations were withdrawing consent retrospectively, because "the whole thing went too quickly."
On Saturday, Housing secretary James Brokenshire announced that Scruton was appointed on the government's new buildings commission.
Roger Scruton reckons Islamophobia and homophobia are "invented" and conservatives suffer from the "only 'phobia' permitted". Excuse me while I fetch my tiny violin. Why have the Tories appointed him an adviser months after they promised to "stamp out" Islamophobia? https://t.co/LK6yCJWff3

— David Lammy (@DavidLammy) November 6, 2018
After the latest revelations, Labour's shadow minister for the Cabinet Office, Jon Trickett, joined in the calls for action, saying: "Theresa May must step in and sack him."
Absolutely vile: Roger Scruton claims there's "no such thing" as date rape or sexual harassment - only "advances made by the unattractive". Completely beyond the pale: boot him out. https://t.co/QEq10z8mnc

— Dawn Foster (@DawnHFoster) November 7, 2018
Roger Scruton utterly unfit & unsuited to be a government housing adviser

— Andrew Adonis (@Andrew_Adonis) November 8, 2018
Downing Street has remained tight lipped on the story, leaving Scruton himself and prominent conservative figures to defend him.
Scruton released a statement attacking the "highly selective quotes," adding that he was "in no way suggesting that victims of date rape are not victims of a crime."
Getting defended by Toby Young on the Today Programme is like getting the board's dreaded vote of confidence on Football Manager. The sign of an imminent sacking

— Matt Zarb-Cousin (@mattzarb) November 8, 2018
Fellow right winger Toby Young, who also was forced to resign from a similar role over various offensive comments, leapt to his defense. Appearing on BBC's Radio 4's Today Programme, Young stating that Scruton should not be 'excluded from public life' because his views don't align with the "prevailing progressive orthodoxy."
Scruton was also supported by historians Niall Ferguson and Anne Applebaum, as well as journalist Tim Stanley.
If Roger Scruton is barred from the public sphere, then it will hardly be worth engaging with.

— Tim Stanley (@timothy_stanley) November 6, 2018
Roger Scruton has long been one of the most interesting thinkers in Britain, bravely thinking through problems others won't touch. https://t.co/RAq8HwKlgW

— Anne Applebaum (@anneapplebaum) November 8, 2018
His quotes on date rape will heap pressure on Scruton who was already facing calls to be sacked over accusations of anti-semitism linked to comments he made about financier George Soros.
In a 2014 lecture, Scruton stated: "Many of the Budapest intelligentsia are Jewish, and form part of the extensive networks around the Soros empire."
As well as anti-semitism, Scruton has also faced accusations of homophobia – stating it as "not normal" – and saying Islamophobia is "invented."
READ MORE: 'Islamophobia allegations politically motivated': Tory vice-chair slammed for remarks
Scruton has known far-right Hungarian Prime Minister Viktor Orban for decades. The philosopher has expressed both criticism and support for Orban over various policies. His Tory employers have also supported Orban – despite accusations of anti-semitism over his attacks on Soros – ordering them to vote against censuring the country over breaching the 'EU's democratic values.'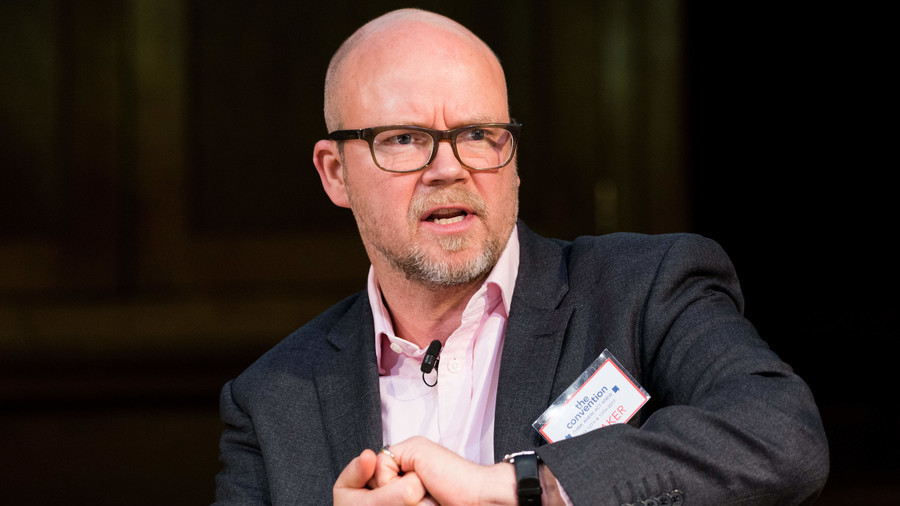 Scruton's troubles reflect those of Young, who's Twitter account was expunged of thousands of tweets when he was hired as a government advisor. The missing Tweets didn't help the Spectator columnist as journalists dug about many more of his quotes they deemed sexist, racist, homophobic, among other offenses, driving him from the position.
Like this story? Share it with a friend!
Subscribe to RT newsletter to get stories the mainstream media won't tell you.
You can share this story on social media: