Explicit messages sent during manic episode, exposure left me suicidal, says sexting MP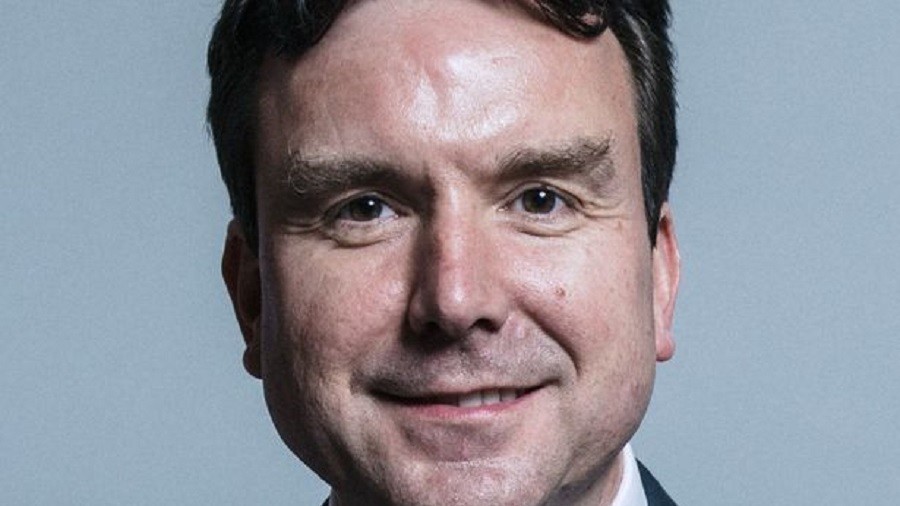 MP Andrew Griffiths, who sent 2,000 sexually explicit messages to women, leading to his resignation, has said that he was having a manic episode and that his condition is linked to being sexually abused as a boy.
The disgraced MP for Burton told the Sunday Times that he had considered suicide after the messages were exposed and that the episode lead to him spending 31 days in a psychiatric hospital.
The MP, 48, repeatedly attempted to 'sext' a 28-year-old bar worker and her friend. He was exposed in July after the Sunday Mirror published extracts from the over 2,000 messages - many of which were of violent and graphic nature. In some of the messages Griffiths referred to himself as "daddy," while others were boasts of his connections to celebrities and the Royal Family.
Addressing the episode, Griffiths told the newspaper: "I don't for one second try to excuse what I did.
"The texts were horrible and I apologize hugely for them, and to everyone I have hurt. I am ashamed and embarrassed.
"But I need to put into context why it happened, so that in 15 years, when my daughter reads this interview, she'll understand exactly why I found myself in this terrible situation."
Griffiths, a one time chief of staff for Theresa May, also faced allegations of bullying and inappropriate touching from several Conservative colleagues. The allegations, one of which was being investigated at the time, didn't stop the MP being appointed Small Businesses Minister. He stepped down from the role following the sext expose.
In an attempt to explain his behavior to his constituents, Griffiths spoke of the incident as being "the result of my mental breakdown, my battle with my own mental health has been ongoing for decades."
During his time in hospital, the MP detailed how he "confided aloud for the first time in my life that as a child I was abused by an older boy of about 15."
On his suicidal thoughts, Griffiths, whose daughter was born earlier this year said: "Two things saved my life; the first was the thought of what suicide would do to my daughter and wife. The second was the chief whip, who contacted parliament's doctor and got me into hospital."
READ MORE: 'Can she take a beating?' Tory minister resigns after bizarre, perverted sexting exposé
The interview comes as a Conservative disciplinary panel is due to decide on whether the MP should be kicked out of the party. Despite resigning from his ministerial role, Griffiths has refused to step down as an MP, despite condemnation from Tory colleagues and protests from his constituents.
If you like this story, share it with a friend!
Subscribe to RT newsletter to get stories the mainstream media won't tell you.