42% of British public unaware of war in Yemen, as Labour MP claims UK govt has 'blood on its hands'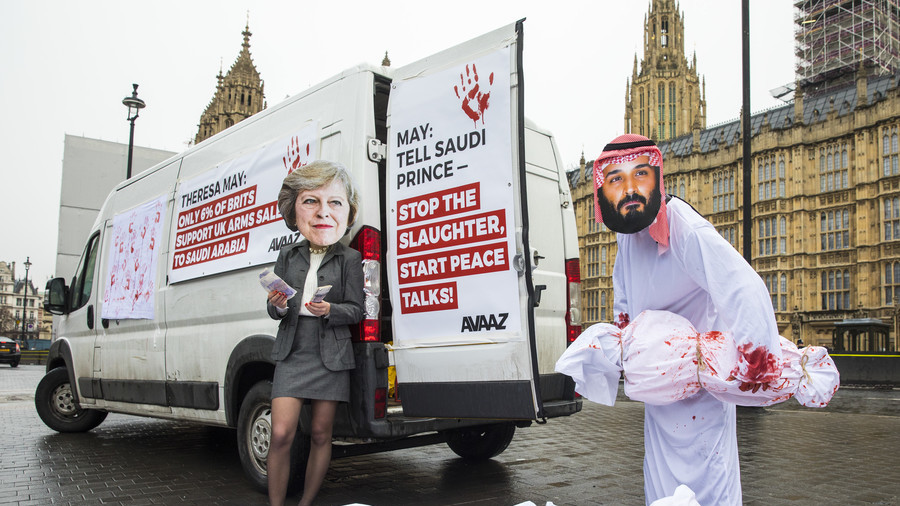 Almost half of the British public are unaware a war is going on in Yemen, a Yougov poll has revealed, as a Labour MP accuses the government of having "blood on its hands" while it continues to sell arms to Saudi Arabia.
Keith Vaz, chair of the all-party parliamentary group (APPG) on Yemen, told the Independent that it's the "forgotten war." His claim appears to be backed up by a recent poll commissioned by NGO Human Appeal, which found that 42% of British respondents could not identify Yemen as a warzone – a war that has seen three years of bloodshed and at least 10,000 people killed, according to the UN.
Charles Lawley, the UK Media and External Affairs Coordinator for Human Appeal, responding to the findings, said: "This lack of awareness is particularly startling, considering Yemen is standing on the precipice of a catastrophic famine resulting from the conflict.
"17.8 million people are food insecure, meaning six out of every ten Yemenis do not know where their next meal will come from."
Vaz highlights the UK government's continued licensing of weapons and military equipment to Saudi Arabia, who, along with its coalition forces, are accused of committing war crimes in Yemen, with their bloody campaign of airstrikes.
The UK has licensed £4.7bn (US$5.9bn) worth of arms to Saudi Arabia since the bombing began in 2015. They include £2.7bn worth of ML10 licenses for aircraft and helicopters, and £1.9bn of ML4 licenses covering weapons such as missiles and other bombs, according to government statistics.
The Labour MP told the Independent: "It's very disturbing that despite everything that has happened there, interest is declining while the situation is getting worse.
READ MORE: 'Khashoggi's murder is dreadful act, but weapon sales to Saudis should be stopped because of Yemen'
"The UK is involved but it is a blind spot. Somehow we need to make the public realise there will be blood on the administration's hands."
Pressure has been mounting on the UK government to take meaningful action against the Saudi regime, in light of the recent murder of Saudi journalist Jamal Khashoggi in the consulate in Istanbul.
Vaz, who was born in the Yemeni port city of Aden, called Khashoggi's death "appalling," but insisted: "This is one man but 10,000 have died."
So far the only major nation to halt arms exports to Riyadh over the killing is Germany. The war has led to Yemen being on the brink of an unprecedented famine that threatens 13 million people with starvation, the UN warns.
Think your friends would be interested? Share this story!
Subscribe to RT newsletter to get stories the mainstream media won't tell you.
You can share this story on social media: