10,000s gather in London for 'biggest' anti-Brexit rally seeking final say (VIDEOS)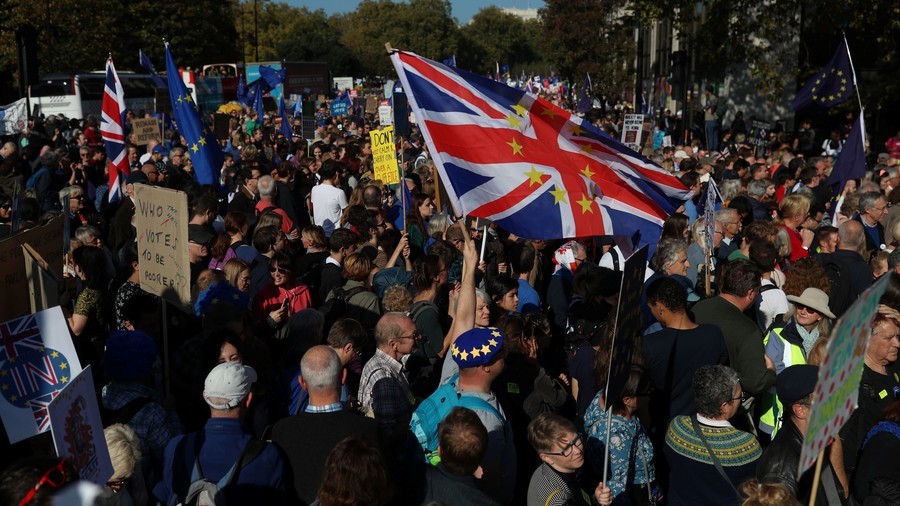 Thousands of protesters have descended on Westminster in what organizers claimed to be the "biggest, loudest and most important" anti-Brexit demo since the vote. They insist Brexit is taking the UK to a "future nobody voted for."
The participants, mainly young activists, of the so-called "March For the Future" gathered at Park Lane in the British capital at noon. They will march to Parliament Square, where they will hear speeches in support of a people's vote.
"The Brexit elite can't sort out this mess – only you can: Demand a people's vote." This is the ambitious message conveyed by the People's Vote campaign group on its website. It insists that Brexit negotiations are taking British people towards "a future that nobody voted for."
A petition calling for people to be given a final say on a Brexit deal has already gained almost a million signatures.
Labour MP David Lammy took to Twitter to support the demonstrators. "Do not let them tell you it is not possible to stop Brexit. We can do it," he told his followers.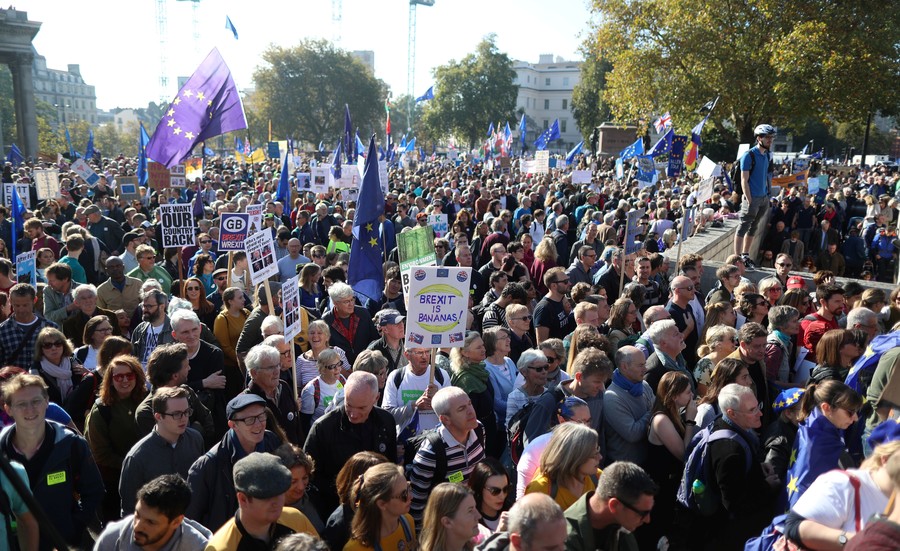 According to Labour's Andrew Adonis, Brexit is "becoming a dog's dinner." "It's a mess that nobody voted for and the reason we're in such a growing crisis is that those cheerleading for Brexit know the promises they made can never be kept," he stated. Adonis has already arrived in the center of London to join the rally.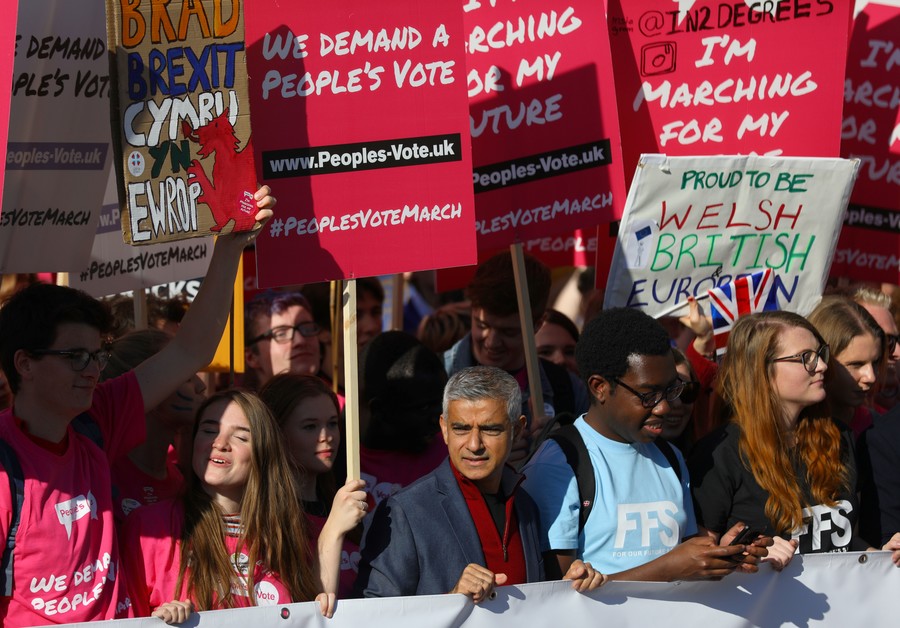 London Mayor Sadiq Khan joined the demonstrators in the heart of the capital. He earlier vowed that the protest would be a "historic moment in [British] democracy."
In July this year, Theresa May managed to negotiate the controversial Brexit plan, which is also known as the Chequers deal, during a marathon session of talks with her cabinet. The strategy, which defines the relationship between the UK and EU after Brexit, divided both Westminster and general public. The UK is scheduled to leave the bloc in March 2019, according to Article 50 of the Lisbon Treaty.
Former foreign secretary Boris Johnson once called May's Brexit plan "a suicide vest" that is wrapped around the British constitution, adding that the detonator had been handed to Brussels.
Think your friends would be interested? Share this story!