'I'd rather be poor and master of my own fate': Multimillionaire actor Michael Caine on Brexit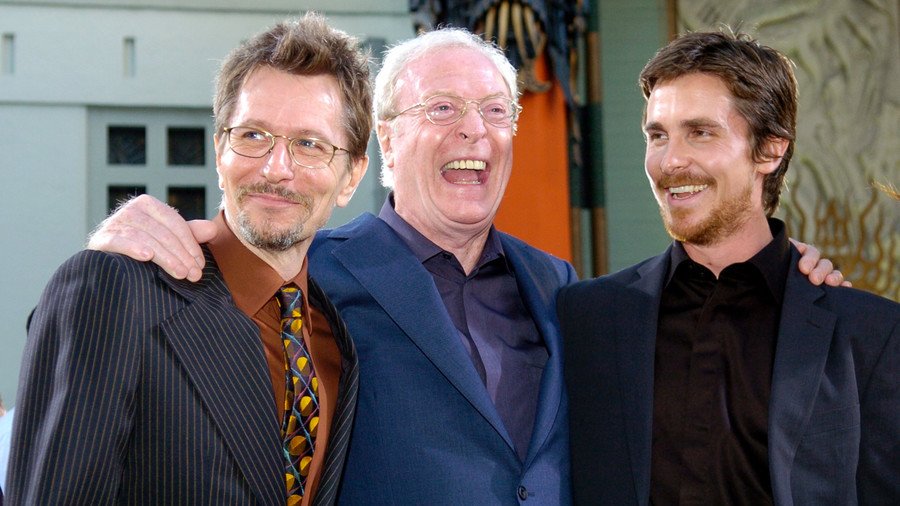 Multimillionaire actor Michael Caine has claimed he would rather be poor and in control of his own fate, than the current 'fascist' alternative by which people he doesn't know and no one has elected make him rich by running it.
The legendary British actor, who has starred in iconic films such as 'The Italian Job' and 'The Dark Knight,' has been a staunch supporter of the UK leaving the EU. He insists that any fears over a 'no-deal' Brexit are simply the result of scare tactics.
READ MORE: Calls for May to quit as furious Tories blast her for considering 'humiliating' Brexit delay
He claims, in the long term, the UK will make a success of Brexit despite PM Theresa May's Tory government failing to secure a withdrawal agreement thus far.
Speaking on BBC Radio 4 Today show, Caine said: "People say 'Oh, you'll be poor, you'll be this, you'll be that.' I say I'd rather be a poor master of my fate than having someone I don't know making me rich by running it."
"What I see is I'm being ruled by people I don't know, who no one elected, and I think of that as fascist," he said, adding: "In the long run, though, it'll come around."
There was a social media backlash in response to Caine's comments, with many on Twitter complaining that the British actor doesn't need to worry about becoming poorer through any negative consequences of Brexit.
Yesterday, #r4today had Brexiter Roger Daltrey on. Today they have Brexiter Michael Caine. Why are they wheeling out these rich, old buggers, who won't be impacted by Brexit in the slightest, to tell us - the people it will impact - how Brexit is going to be good for us? 🤦‍♂️🤦‍♀️

— Damon Evans (@damocrat) October 18, 2018
The multi-millionaire actor Michael Caine on Brexit: "I'd rather be a poor master of my fate than be rich and having someone I don't know running it" @BBCr4today

— Tom Newton Dunn (@tnewtondunn) October 18, 2018
"You're only supposed to blow the bloody doors off!"So why are we carrying out a full scale act of self sabotage on our nation called Brexit?Multi-millionaire Michael Caine says it's better to be poor outside of the EU than rich in it, he'll still be rich while others suffer. https://t.co/vFOm17wD1o

— Sophie Cook (@sophiecooktalks) October 18, 2018
Michael Caine says that he's a Brexiteer because he'd rather be a poor man, but free than the alternative. It's easy for a rich man to say.

— Andrea Sella (@SellaTheChemist) October 18, 2018
Son of an Irish gypsy fish porter and Bermondsey charwoman makes good, flees Jim Callaghan's tax on the rich and famous, comes home from Hollywood for Maggie, backs Cameron's Brexit. Says from his Surrey mansion he'd rather be a "poor servant" etc. Michael Caine is worth $75m

— kevin mitchell (@kevinmitchell50) October 18, 2018
It comes as a number of Tory MPs have reacted angrily to May's admission that the UK could stay under EU rules "months" after Brexit – with some even telling her she needs to quit as leader over her handling of negotiations.
Britain is scheduled to leave the EU on March 29, 2019 – two years after Article 50 was activated. If the UK leaves the EU without securing a deal, it runs the risk of having no official trade, immigration or diplomatic plans in place for the country's departure.
Think your friends would be interested? Share this story!
Subscribe to RT newsletter to get stories the mainstream media won't tell you.
You can share this story on social media: