'Gay cake' row: Supreme Court rules in favour of Christian bakers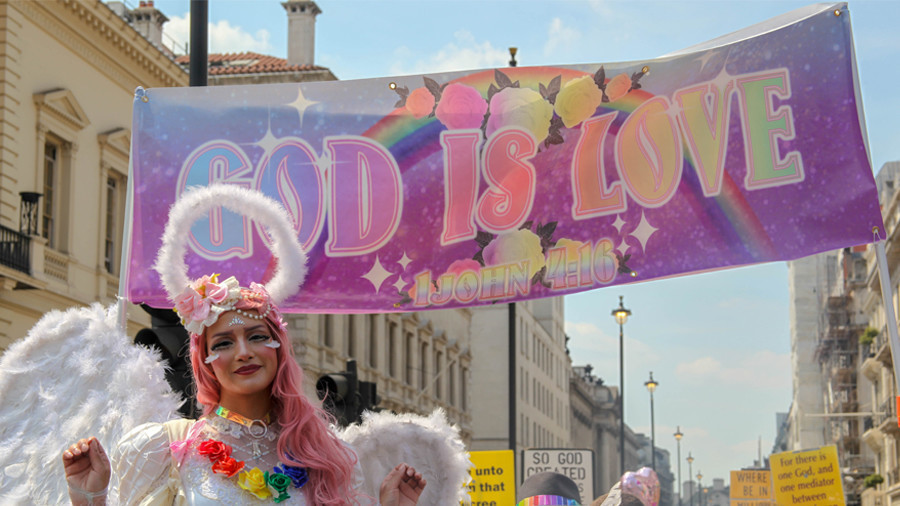 The UK's Supreme Court has ruled the refusal by Christian owners of a bakery in Northern Ireland to make a cake bearing the slogan "Support Gay Marriage" to be lawful.
In a high-profile case that lasted four years and cost UK taxpayers £150,000 ($197,316), the court ruled the Ashers bakery in Belfast had not acted in a discriminatory manner by refusing to make the cake with topping in support of same-sex marriage.
The case was launched back in 2014, when gay rights activist Gareth Lee sued the bakery on the grounds of discrimination over his sexual orientation and political beliefs.
"This conclusion is not in any way to diminish the need to protect gay people and people who support gay marriage from discrimination."The Supreme court explain why Christian bakery owners won their 'gay cake' appeal today pic.twitter.com/lapiOp4JJ9

— Joe Pickover (@JPickover) October 10, 2018
The bakery is understood to have forked out £200,000 ($263,088) for their legal battle over the cake, which would have cost just £36.50 ($48). The funds are understood to have been provided by charity and lobby group the Christian Institute.
The family-run bakery claimed the slogan is "inconsistent" with their religious beliefs. The bakery stressed, however, that they had nothing personal against Lee and they would have refused the request had it been made by a straight person too.
READ MORE: 'Support gay marriage': Cake row case to be heard at Supreme Court
"We didn't say no because of the customer; we'd served him before, we'd serve him again," the BBC quoted Ashers' General Manager Daniel McArthur as saying when he arrived at court.
"It was because of the message. But some people want the law to make us support something with which we disagree."
The business had initially lost the case and a subsequent appeal, but the Supreme Court on Wednesday overturned the previous ruling in its favor.


Ashers 'gay cake' verdict is victory for freedom of expression. The law should not compel businesses to aid political messages. https://t.co/F3l2KzwwM6

— Peter Tatchell (@PeterTatchell) October 10, 2018
Like this story? Share it with a friend!