'Support gay marriage': Cake row case to be heard at Supreme Court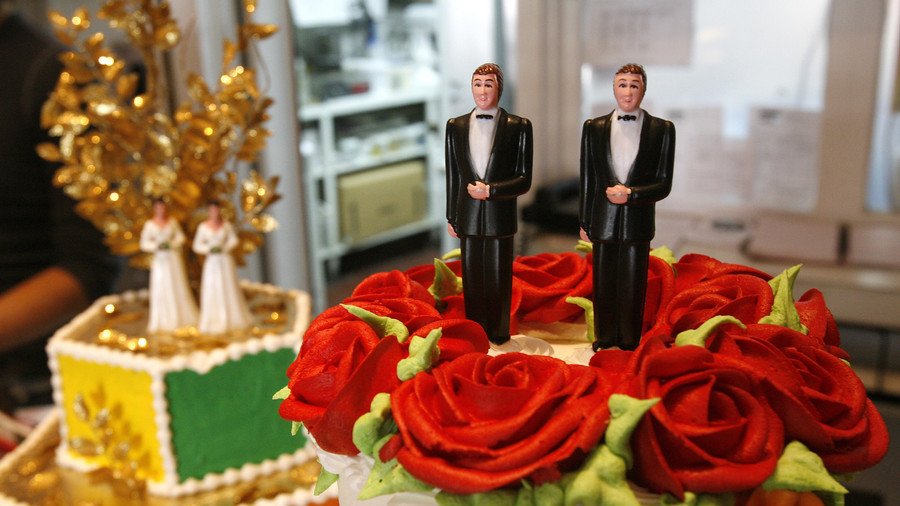 A Northern Irish bakery found to have discriminated for its refusal to make a wedding cake for a same-sex couple with the slogan "support gay marriage," will have its appeal heard in the UK's Supreme Court in Belfast today.
Daniel and Amy McArthur's Ashers Bakery has twice been found to have discriminated on the basis of sexual orientation for refusing a cake order made by gay activist Gareth Lee in 2014. The McArthurs have said they cancelled the order because the cake's message conflicted with their religious beliefs as evangelical Christians.
Gareth Lee had wanted to celebrate International Day Against Homophobia, which was to take place on the same day as his wedding, with the pro-gay marriage message on the cake. Same-sex marriage is a devolved issue for the UK, which Northern Ireland has not legally recognized – unlike the rest of the British Isles.
Describing how he felt at being refused his wedding cake order, Lee told the initial hearing in 2015 that it made him "feel I'm not worthy, a lesser person and to me that was wrong."
Arriving at court today before the hearing, the McArthurs insisted that it has never been about the person, but rather "always been about the message," the BBC reports.
Daniel McArthur told reporters: "We didn't say no because of the customer; we'd served him before, we'd serve him again. It was because of the message. But some people want the law to make us support something with which we disagree."
The case appears to be a clash over faith, freedom, and rights. A 2016 judgement handed down by Northern Ireland's lord chief justice, Sir Declan Morgan, said that the 'appellants' [the McArthurs] should not "provide a service that only reflects their own political or religious message in relation to sexual orientation."
Five supreme court justices will hear the McArthurs' appeal in Belfast: the president, Lady Hale, the deputy president, Lord Mance, Lady Black, Lord Hodge, and Lord Kerr. It's the first week that the UK Supreme Court has sat in Northern Ireland.
If you like this story, share it with a friend!
You can share this story on social media: