DUP letters: Party lobbied to stop NI couples marrying in Scotland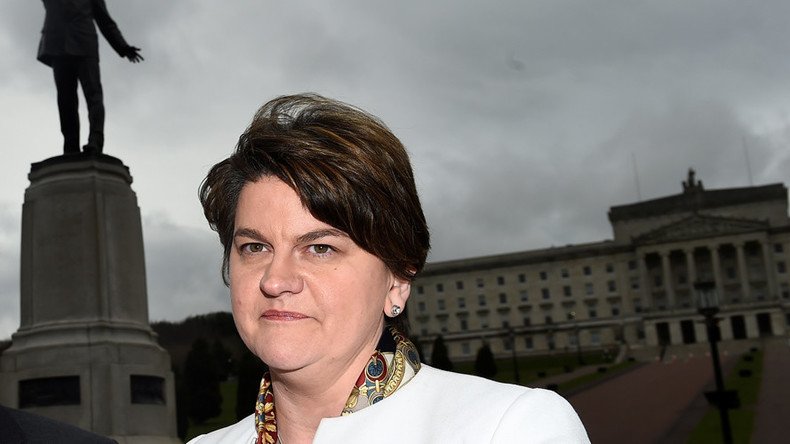 The Scottish Government has released letters from the Democratic Unionist Party (DUP) asking that it stop gay couples from Northern Ireland getting married there.
The Scottish Government published the letters Tuesday. The exchanges included a letter from DUP leader Arlene Foster, despite Foster recently claiming that no such correspondence existed.
The news comes amid continuing scrutiny of the party's social policies as leaders negotiate with Theresa May's Conservative Party with a view to supporting a minority government.
One of the letters shows Foster lobbying Scotland's Minister for Local Government Marco Biagi to exclude gay couples from Northern Ireland from converting their civil partnerships to same-sex marriages in Scotland.
Foster's letter, which is dated September 2015, was a follow-up to another letter from the DUP's Simon Hamilton. The two letters highlighted potential legal issues arising from the proposed legislation in Scotland.
Both letters outlined how complications could arise from couples having "dual status" where they're recognized as civil partners in Northern Ireland but married in Scotland.
"I'm sure neither of us would wish to place same sex couple in an uncertain legal position, which maybe difficult and expensive to resolve," Foster wrote.
Biagi rejected the request saying it would "not be appropriate" to exclude Northern Ireland couples from availing of the legislation.
READ MORE: DUP deal: Tories 'steadfastly' committed to N. Irish peace process
Biagi tweeted about the existence of the letter in the wake of the British general election as the DUP's position of kingmakers in UK politics sparked outcry among those troubled by the party's stance on social issues.
When I was a minister DUP's Arlene Foster wrote to me asking us to curtail access of Northern Irish citizens to Scottish same-sex marriages.

— Marco Biagi (@MarcoGBiagi) June 10, 2017
Only last week, Foster said she had no recollection of sending such correspondence.
"I'm not quite sure what he [Biagi] was referring to but it certainly wasn't a letter from me and I've no recollection of a letter from me," she told BBC Radio Ulster. "If I'd written to him officially as minister of finance or something like that around recognition laws here in Northern Ireland, I have no recollection of it. I certainly didn't write in a personal capacity."
The DUP has indicated that it's not happy with the progress of the negotiations with the Conservative Party.
The party is reportedly seeking more funding for Northern Ireland as well as the retention of the triple lock guarantee on pensions and winter fuel allowances for older people throughout the UK.
You can share this story on social media: