Army investigating Tommy Robinson's photo op with troops, activist vows support for 'British heroes'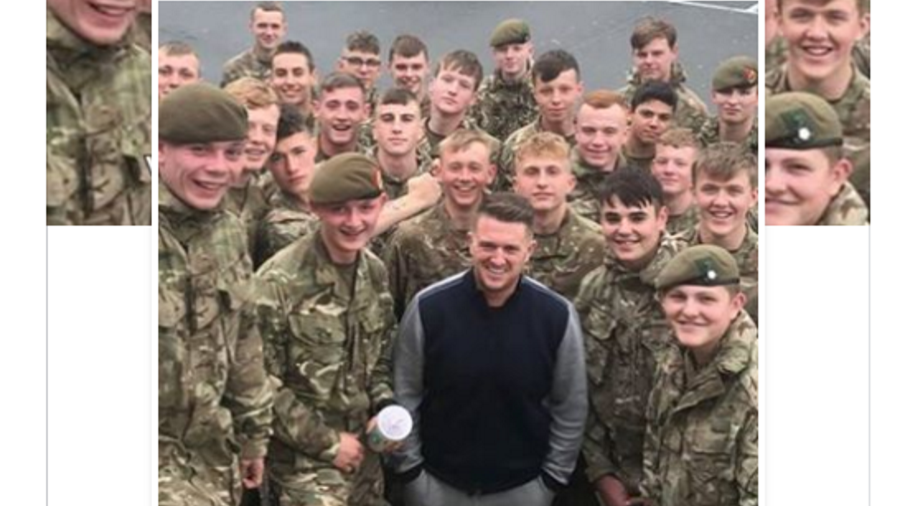 The British army is investigating after soldiers were filmed with far-right figure Tommy Robinson, chanting his name and posing for pictures with the self-styled journalist.
The English Defence League (EDL) founder shared images of himself with a group of young men in military fatigues. In the footage, posted on Facebook, the men cheer and chant Robinson's name. The post's caption reads: "A moment like this makes it all worthwhile. Today I met real British heroes."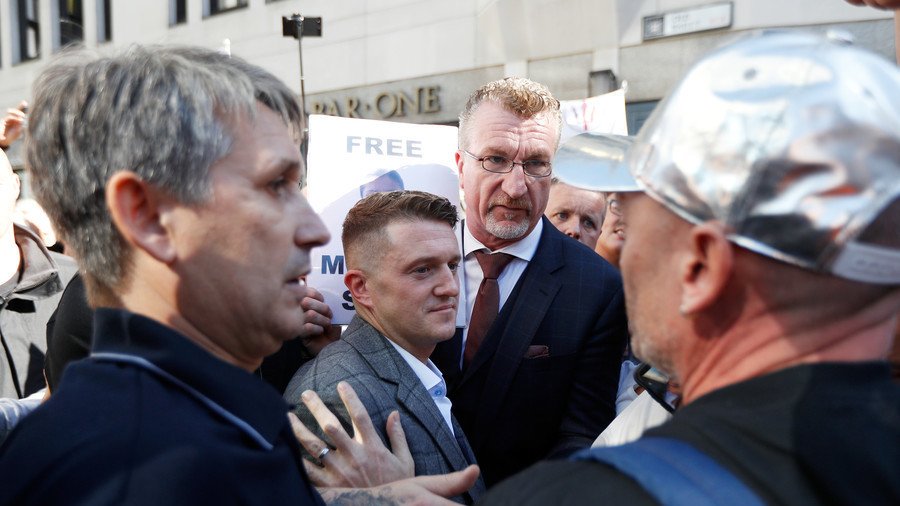 An army spokesperson said that they were "investigating" after becoming aware of the footage. "Far-right ideology is completely at odds with the values and ethos of the armed forces. The armed forces have robust measures in place to ensure those exhibiting extremist views are neither tolerated nor permitted to serve," the spokesperson added.
READ MORE: Tommy Robinson threatens Sky News with legal action over 'lies and propaganda' in edited interview
After news of the images broke, Robinson said that he had met the soldiers by chance and that they should not be "left hung out to dry" for the incident.
On Facebook the activist inundated his followers with posts, urging them to sign a petition for the soldiers, writing: "We as a nation must show general sir nick carter [sic] [Chief of the Defence Staff] that we the great British public will not tolerate politically motivated persecution of our service men & women who have simply expressed their freedoms."
Islamic advisor to the armed forces, Iman Asim Hafiz, said: "Any form of racism, discrimination or extremism is taken extremely seriously and will be dealt with accordingly. The armed forces remain absolutely committed to welcoming individuals from across all faiths and cultures into its ranks."
While, the Muslim Council of Britain said Robinson "does not represent our armed forces, however much he tries to claim otherwise."
Robinson's former organisation, the EDL, a far-right group whose demonstrations would often result in violence, have a history of support from service personnel.
In 2013, following the murder of soldier Lee Rigby, Robinson tweeted a picture of a masked British soldier in Helmand province, Afghanistan, posing with a weapon in front of an EDL flag. The caption read: "Armed forces support Edl, Edl support armed forces."
Like this story? Share it with a friend!
Subscribe to RT newsletter to get stories the mainstream media won't tell you.
You can share this story on social media: