Twitter wars spill out onto the streets as Bellingcat's Higgins meets Graham Phillips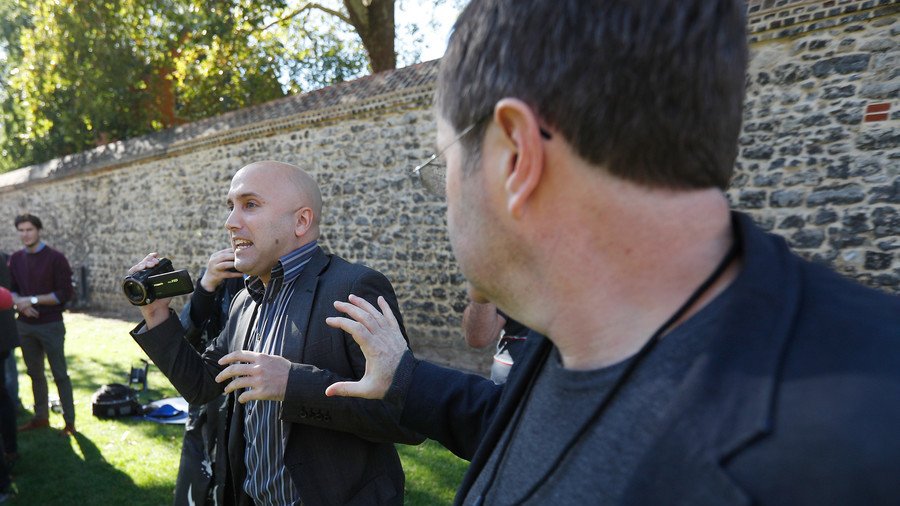 What happens when two men who have spent the best part of a year sniping at each other on Twitter meet in real life? We found out when Bellingcat's Eliot Higgins was confronted by UK blogger Graham Phillips.
Higgins along with researcher Christo Grozev had been presenting their method for 'uncovering' the alleged real identity of one of the Salisbury poisoning suspects, as identified by the UK. But the real drama of the came afterwards when British blogger, Graham Phillips, faced-off with the self-styled investigators outside the House of Parliament.
READ MORE: Bellingcat claims second Salisbury suspect also received Russia's highest award
As the Bellingcat boys began they were confronted by Phillips, who proceeded to berate the pair over their funding.
"Eliot you need to introduce with: 'I'm Eliot Higgins a NATO propagandist. I'm here doing Soros, CIA, NATO provocation'...and where's your evidence?"
Phillips, who was initially pushed away by MP Bob Seely, declared he had a right to ask questions as he was an "independent journalist," to which an unidentified bespectacled man responded "you're an annoying t**," before squaring up to Phillips.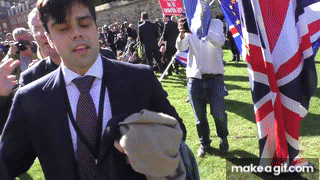 The journalist eventually managed to get in front of Higgins. His questions stretched from the pertinent to the frivolous, including:
"Tell us about your funding and where the real evidence is?"
"Where's Sergei Skripal?"
"Eliot [Higgins] why did you use Twitter to ask people to suck your balls so regularly?"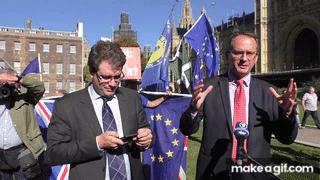 To add to the circus, a dozen or so anti-Brexit activists gathered behind attempting to get some air time for their cause.
Eventually after much abuse from both Phillips and the dozens of journalists gathered, Higgins responded that he didn't receive any money from NATO, retorting that Phillips – who covered the Donbass conflict – received money from Ukrainian separatists.
Higgins did eventually admit that he used to work for the Atlantic Council, a controversial think tank with links to NATO.
Phillips then proceeded to film feet away from Higgins deriding much of what they were saying as "a load of gubbins."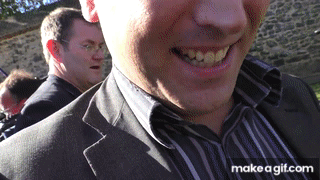 Eventually Seely got several police officers to come and escort the limelight stealing Phillips from the scene. Upon leaving, Phillips – surrounded by a dozen photographers – declared "I officially close the circus of Eliot Higgins."
Think your friends would be interested? Share this story!
Subscribe to RT newsletter to get stories the mainstream media won't tell you.
You can share this story on social media: