McMaggots: Woman finds wriggling larva in McDonald's ketchup dispenser (VIDEO)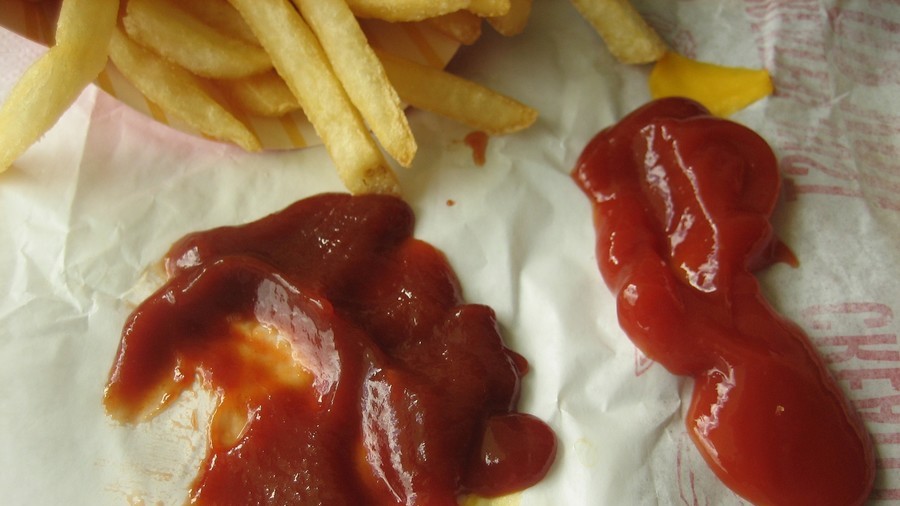 A McDonald's customer was left horrified after she noticed that the nozzle of a ketchup dispenser was lined with writhing maggots in a UK branch of the fast food giant.
Isabella Ritchie took a video of the skin-crawling condiments and shared it on social media where it inspired an array of disgusted responses.
"Never going near the ketchup in @McDonalds again," she wrote. "For those of you who can't tell, these are MAGGOTS."
As if finding maggots inside a ketchup dispenser wasn't enough to turn you off McDonald's, according to Ritchie's account, a staff member ignored her when she informed them of the disgusting discovery. She also said she and her friends had to "stop someone from eating it because they didn't realize."
McDonald's responded to the tweet, saying it would investigate. A company spokesperson told RT it was "extremely sorry to see this, and have tried to get in contact with the customer directly."
"Our condiment area and dispensers should be checked for cleanliness every day and we are looking into what happened here," the spokesperson added.
"As a result of this matter the restaurant has been visited by the Environmental Health Officer for Cambridge City Centre, who has carried out and completed a full inspection of the premises and equipment. We can confirm that they are satisfied with the controls and procedures in place at the Cambridge restaurant."
Like this story? Share it with a friend!