'Spend your retirement thinking over your role in Iraq War' – UK Shadow Chancellor savages spymaster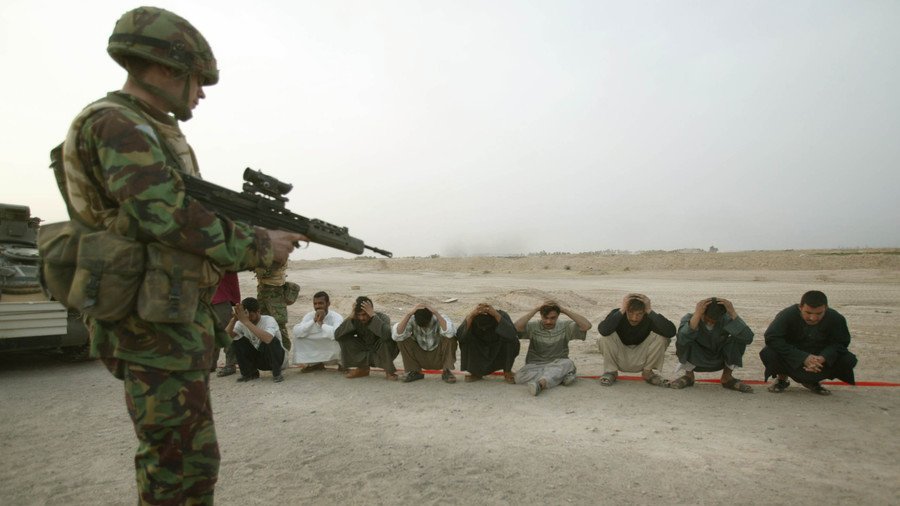 As comebacks go, being blamed for 500,000 deaths is definitive. That's the barb British spymaster Richard Dearlove was faced with when his attack on Jeremy Corbyn was put to his greatest ally, Shadow Chancellor John McDonnell.
The spat played out on Sky News' 'Ridge on Sunday' program. First former MI6 boss Sir Richard Dearlove said he was "troubled" over Labour leader Jeremy Corbyn's "past associations."
"He's enthusiastically associated himself with groups and interests which I would not say were the friends of the British nation," Dearlove told Sky News.
"Someone coming from my background is troubled by Jeremy Corbyn's past associations. Some of which I find surprising, and worrying.
"He may have abandoned them now, but I don't think you can entirely dump your past."
Corbyn has come under fire for his meetings with IRA, as well as proscribed groups Hamas and Hezbollah, the left-winger has defended the respective meetings as a necessity of peace.
The spymaster's smear was later put to John McDonnell on the same program. The fiery MP first labelled Sir Richard Dearlove as a "reactionary member of the establishment," before recommending that he "should spend his retirement in quiet contemplation of the role that he played with regard to the Iraq war where over half a million people, at least, were killed. He was strongly criticized as the head of an organization whose intelligence took us into that war."
British intelligence were admonished in the Chilcot Report for presenting a deficient case for the 2003 war.
Dearlove, who headed MI6 from 1999 till 2004, came under scrutiny for his role in the build up to war. The report noted that the intelligence chief presented then-Prime Minister Tony Blair "hot" intelligence about Iraq's supposed weapons of mass destruction, provided by an Iraqi government source with "phenomenal access," without first confirming it's accuracy first. The informant was later found to be lying.
READ MORE: Families of soldiers killed in Iraq abandon fight to prosecute Tony Blair for 'unlawful war'
The Chilcot report states: "personal intervention [by Dearlove] and its urgency gave added weight to a report that had not been properly evaluated and would have coloured the perception of ministers and senior officials."
Estimates vary as to the death toll in the Iraq War, statistic compiled by US-based academics stated that some 500,000 people died from war-related causes since the US-led invasion in 2003.
Think your friends would be interested? Share this story!
Subscribe to RT newsletter to get stories the mainstream media won't tell you.
You can share this story on social media: