'Urge to destroy is also a creative urge': Banksy shares details of auction shredding prank (VIDEO)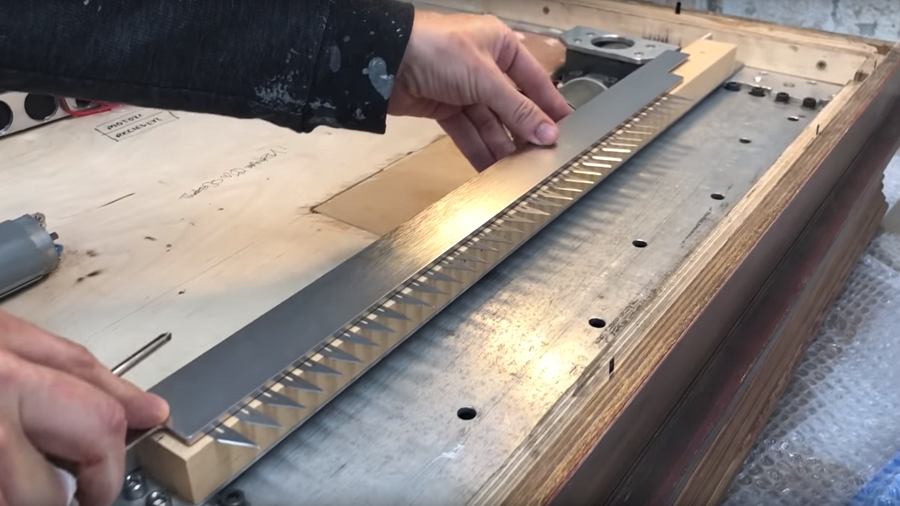 Famous street artist Banksy has published a video, revealing how he secretly built a shredder into one of his paintings years ago and showing the moment it got ripped to shreds, after selling at auction for $1.1mn at Sotheby's.
"The urge to destroy is also a creative urge," wrote Banksy, citing a leading anarchist theorist of the nineteenth century, Mikhail Bakunin, but attributing the quote to the famous painter Pablo Picasso.
'We've been Banksy'd!' Balloon girl self-destructs on fetching $1.3mn at Sotheby's auction (VIDEOS)
In his Instagram post, Banksy explained that he built the secret device and embedded it into the painting's frame "a few years ago", just "in case it was ever put up for auction." Such forethought paid off Friday, when the artist's 'Girl with a Balloon' fetched a record of £860,000 (£1.04mn or $1.37mn with buyer's premium) at a Contemporary Art Evening Auction at Sotheby's London – and got destroyed the moment the hammer dropped.
Some auction attendees on Friday seemed shocked when the painting began to self-destruct. Others were quick to take out their cell phones to record the historic moment the Girl With Red Balloon self-shredded to strips.
While Banksy failed to share how the shredder was set in motion, those who attended the Sotheby's event noticed a strange man inside the crowd, prompting rumors that the destruction mechanism was activated by the elusive artist himself.
"We've just been Banksy'd," said Alex Branczik, senior director at Sotheby's, on Friday. "He is arguably the greatest British street artist, and tonight we saw a little piece of Banksy genius."
Social media users found Banksy's own heist method also to be "F**king brilliant!", posting support messages next to his Instagram video post. "Art and humor! Love it", "brilliant", "You are a genius !!!!" were just some of the comments the anonymous artist received following the stunt.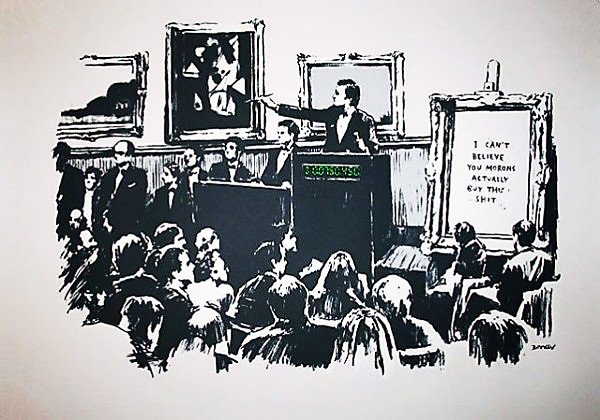 The secretive icon had once made clear that he does not like his paintings to be sold to the highest bidder. A few years back he published an image on his website mocking an auction house and their clients for bidding for the framed words "I can't believe you morons actually buy this sh*t".
If you like this story, share it with a friend!
You can share this story on social media: