'Murder, torture, sexual assault' - MI5 & informants authorized to commit crimes in UK, court hears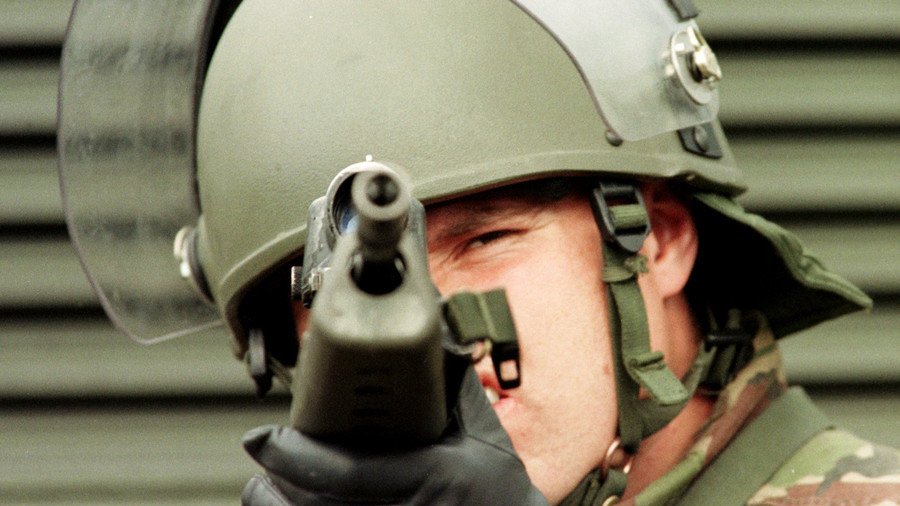 MI5 informants have been granted legal cover to commit crimes within the UK that may include murder, a tribunal into British security services' alleged criminality has heard.
The policy, allegedly in place since the early 1990s, would potentially allow the Security Service to authorize participation in "murder, torture, sexual assault or other grave criminality" if they believed it was in the public interest, claimed Ben Jaffey QC, representing an alliance of human rights groups.
READ MORE: UK intelligence agencies acted 'unlawfully' when spying on NGO campaigning against them - court
Speaking to the Investigatory Powers Tribunal (IPT), Thursday, Jaffey, argued that the practice has enabled British security services to conceal widespread illegal activity from both agents and informants within the UK.
Known within intelligence circles as 'the third direction,' the policy was acknowledged for the first time in a British court when Jaffrey's clients, including Privacy International and Reprieve, claimed that the practice was unlawful on human rights grounds.
It had earlier been revealed that British intelligence agents, namely MI6, were allowed to commit crime overseas. Thursday's hearing was the first time authorized criminality from the security services within Britain had been claimed.
MI5's policy would be illegal if it breaches human rights, such as the ban on the use of torture, Jaffey told the secretive IPT tribunal.
"This is a case where the agencies are able to self-grant themselves a practical immunity from the criminal law," Jaffrey argued.
The policy would have been in place when MI5 agents were active in Northern Ireland, which in the early 90s was still witnessing The Troubles, a low-level sectarian war.
The UK government's official guidelines state that there is no immunity from prosecution for agents who participate in criminality. Despite this, Jaffrey said that police and prosecutors were unaware of the details of the crime due to the secrecy of the policy.
READ MORE: UK spies go on the offensive with yet another costly intelligence agency
The revelation is the latest embarrassment for the government during the IPT tribunal, a similar policy - the so-called 'James Bond clause' - was exposed earlier in the proceedings.
Following the hearing, Maya Foa, director of Reprieve, said: "We want to know if it's government policy to let MI5 agents get away with serious crimes such as torture and murder." She urged the government, if this is their policy, to "inform MPs and the public, and open the policy to legal and parliamentary scrutiny."
Think your friends would be interested? Share this story!
Subscribe to RT newsletter to get stories the mainstream media won't tell you.
You can share this story on social media: