'James Bond clause': Ministers giving spies license to torture, human rights group claims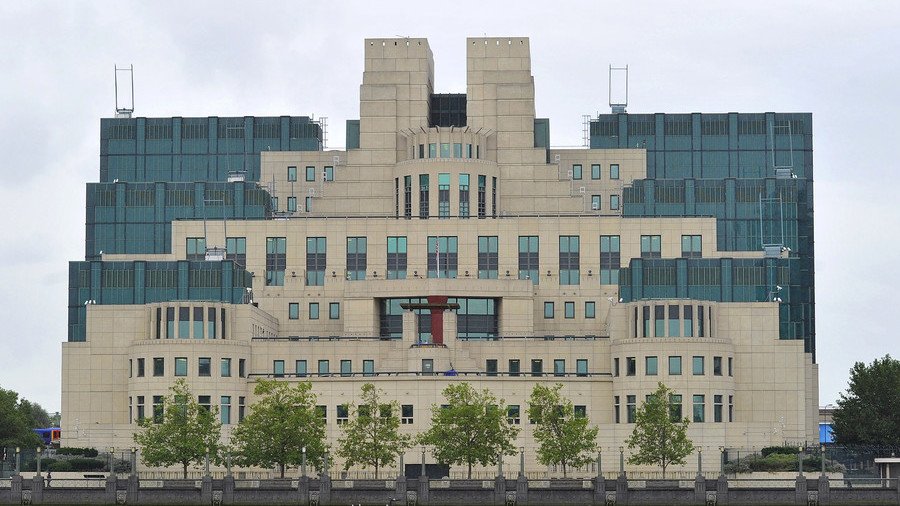 Spies are routinely being given legal cover by ministers if there is a possibility of them using torture to extract information from suspects held abroad, a human rights group has claimed about the so-called 'James Bond clause.'
UK-based non-profit Reprieve intends to launch a judicial review of the practice, by which MI6 or GCHQ agents are effectively granted immunity from prosecution in cases involving suspects detained overseas.
Reprieve claims there is a pattern of authorizations from ministers, which invoke Section 7 – the James Bond clause – of the 1994 Intelligence Services Act.
The non-profit argues that the authorizations are unlawful as they are in breach of the European Convention on Human Rights. It claims that the permissions are "the modern equivalent of the torture warrants [for interrogation] issued by the Privy Council" in the 16th and 17th centuries.
The authorizations were highlighted in parliament's recent Intelligence and Security Committee (ISC) report, which admonished the government for its role in hundreds of cases of torture and mistreatment.
The report and Reprieve's subsequent claims will heap pressure on the government to call for a judge-led inquiry into Britain's role in human rights abuses.
Dunja Mijatovic, the Council of Europe's commissioner for human rights, wrote in a letter to Prime Minister Theresa May that the inquiry would be a positive signal to others states who have to "provide a full account of their involvement in rendition and secret detention program."
The ISC's report stated: "We have found that, when SIS [MI6] or GCHQ refer a consolidated guidance case [about detainees abroad] to ministers, they routinely seek, in parallel, an authorization under section 7 of the Intelligence Services Act 1994, which can provide protection for their officers from domestic civil and criminal liability."
An unnamed MI6 official told the committee: "We are… always going to go for a section 7 authorization. Because, you know, why should my officers carry the risks on behalf of the government personally? So we will go for belt and braces on this." However, he denyied that "section 7 authorizes [MI6] to carry out CIDT [cruel inhuman or degrading treatment] and torture."
In conclusion, the ISC report called for greater transparency in relation to the use of section 7 authorizations, stating that their "scope and purpose should be addressed in the consolidated guidance."
Reprieve has taken the first step in legal proceedings against the government, sending them a formal letter seeking clarity on the precise nature of the section 7 authorizations.
Maya Foa, director of Reprieve, said: "In recent months, the prime minister has had to apologize for the UK government's role in the 'appalling' kidnap and rendition of a pregnant woman and her husband, tried and failed to get away with a 'light-touch' review of the torture policy, faced a damning report that revealed hundreds of cases of British complicity in mistreatment, and heard cross-party calls for a full judge-led inquiry into UK involvement in torture grow ever louder.
"Despite all this, there still seems to be a failure at the top of government to learn the lessons from past mistakes. The public now need urgent reassurance that ministers cannot legally authorize involvement in torture or mistreatment in any circumstances."
Like this story? Share it with a friend!
You can share this story on social media: