'Typical mistake of any empire': US undermines dollar by imposing sanctions globally – Putin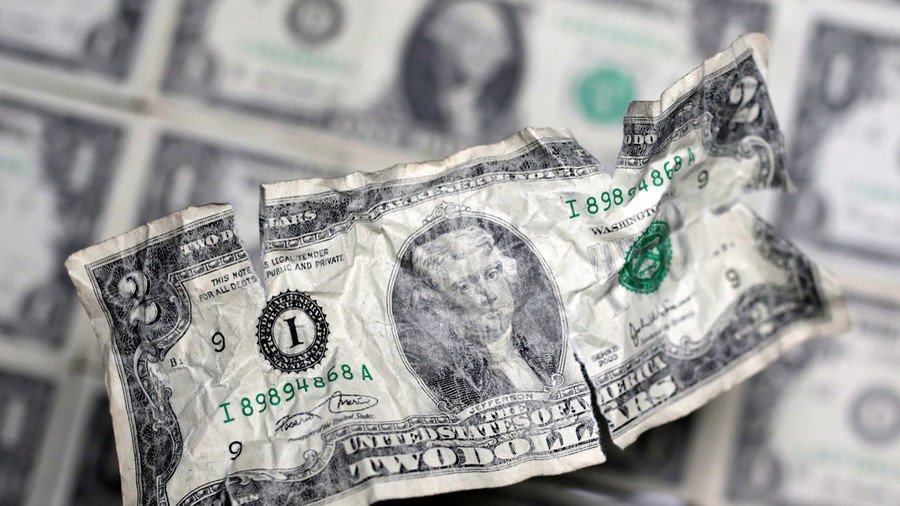 Russian President Vladimir Putin says Washington is making a "colossal" but "typical" mistake by imposing sanctions around the world and exploiting its dollar dominance, warning there will be consequences.
"It seems to me that our American partners make a colossal strategic mistake," he said, suggesting that the US is undermining confidence and faith in the dollar as a universal tool.
Putin made the comments while speaking at the Russian Energy Week Forum on Wednesday. "This is a typical mistake of any empire," he said, explaining that the potential negative consequences are ignored when everything is strong and stable. "But no - the consequences come sooner or later."
Russia has recently been trying to decrease the share of US dollar in its economy. The de-dollarization of Russia has been actively discussed in the country lately due to the tightening of US sanctions, said VTB Bank head Andrey Kostin, Tuesday.
In May, President Putin said Russia can no longer trust the US dollar-dominated financial system since America is imposing unilateral sanctions and violating World Trade Organization (WTO) rules. Putin added that the dollar monopoly is unsafe and dangerous for the global economy.
The Russian government notes that it is not interested in ditching the dollar completely, but at the same time it is working on ways of reducing the dependence of the economy on the US currency.
For more stories on economy & finance visit RT's business section
You can share this story on social media: