Putin backs plan to de-dollarize Russian economy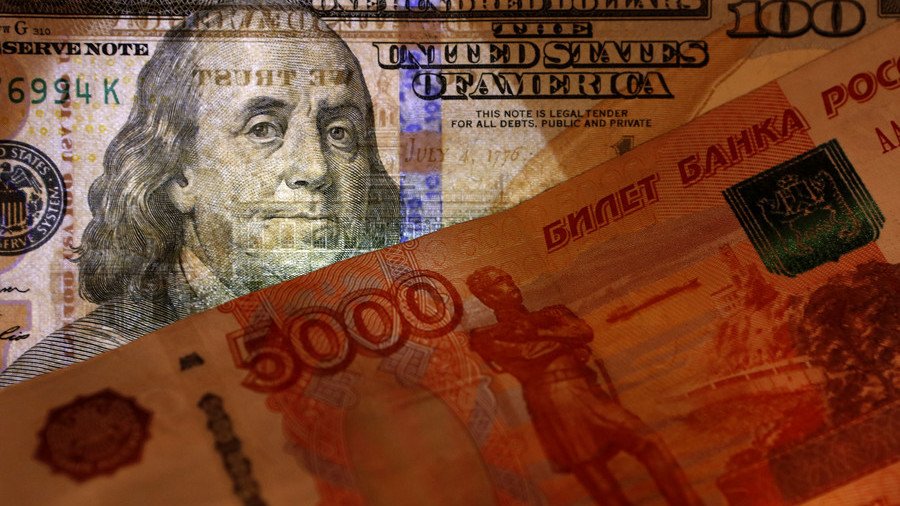 Russian President Vladimir Putin supports weaning the country's financial sector off the US dollar, VTB Bank head Andrey Kostin told RIA Novosti. He added the move doesn't mean the complete phasing-out of the American currency.
The idea of de-dollarizing the Russian economy has been actively discussed in the country lately due to the tightening of US sanctions.
In July, Kostin, who is president and chairman of the management board of Russia's second largest bank VTB, submitted a suite of proposals to move away from the greenback and further promote the Russian ruble in international settlements. His plan consists of four major steps.
First, it assumes an accelerated transition to payments in other currencies when carrying out export-import transactions with foreign countries. The alternative currencies include the euro, Chinese yuan and the ruble.
The second step is the re-registration of the largest holdings in the Russian jurisdiction. The plan also envisages the placement of Eurobonds through the Russian depositary; and the licensing of all stock market participants so that they can act by the same rules.
Russia has been seeking ways of decreasing its dependence on the US currency after Washington and its allies imposed sanctions against the country in 2014. In May, President Putin said Russia can no longer trust the US dollar-dominated financial system since America is imposing unilateral sanctions and violating World Trade Organization (WTO) rules. Putin added that the dollar monopoly is unsafe and dangerous for the global economy.
Discussions on the need to de-dollarize the Russian economy intensified after a bill was introduced to Congress in August with a whole range measures targeting Russian financial institutions.
READ MORE: Russia dumps half of its US Treasury bonds
The Russian Ministry of Finance has already supported Kostin's plan, with the head of the Ministry of Economic Development and Trade, Maxim Oreshkin, noting that the role of the US currency is already actively diminishing. The Central Bank of Russia is already pursuing a de-dollarization policy and said it will continue.
For more stories on economy & finance visit RT's business section
You can share this story on social media: