Russia speeds up dumping the dollar from economy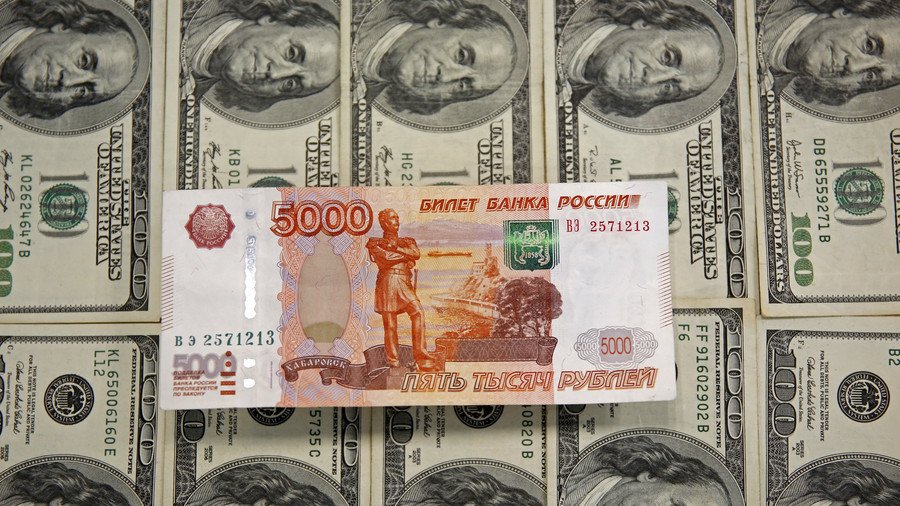 One of Russia's largest banks, VTB is seeking to decrease the share of US dollar transactions at home as locals are choosing the Russian ruble over the greenback.
"There is one interesting thing I wanted to highlight. Since the beginning of this year, people seem to be less interested in making dollar deposits or taking out dollar loans, compared to ruble-denominated deposits and loans. We believe this to be an important step towards the de-dollarization of the Russian finance sector," said VTB head Andrey Kostin at a Kremlin meeting with President Vladimir Putin.
According to Kostin, VTB experts have drafted a package of proposals designed to further promote the ruble in international settlements. "I think that we need to create our own financial tools. This would serve as an additional safeguard for the Russian financial sector against external shocks, and would give a new impetus to its development," Kostin added. The financial tools Kostin mentioned are floating Eurobonds, shares and other derivatives that are now used only in the West.
Russia has been seeking the ways of decreasing the dependence on the US currency after Washington and its allies imposed sanctions against Moscow in 2014. In May, President Putin said Russia can no longer trust the US dollar-dominated financial system since America is imposing unilateral sanctions and violates World Trade Organization (WTO) rules. Putin added that the dollar monopoly is unsafe and dangerous for the global economy.
For more stories on economy & finance visit RT's business section
You can share this story on social media: