Guardian's 'deliberate lies' over Assange Russia plot slammed by Craig Murray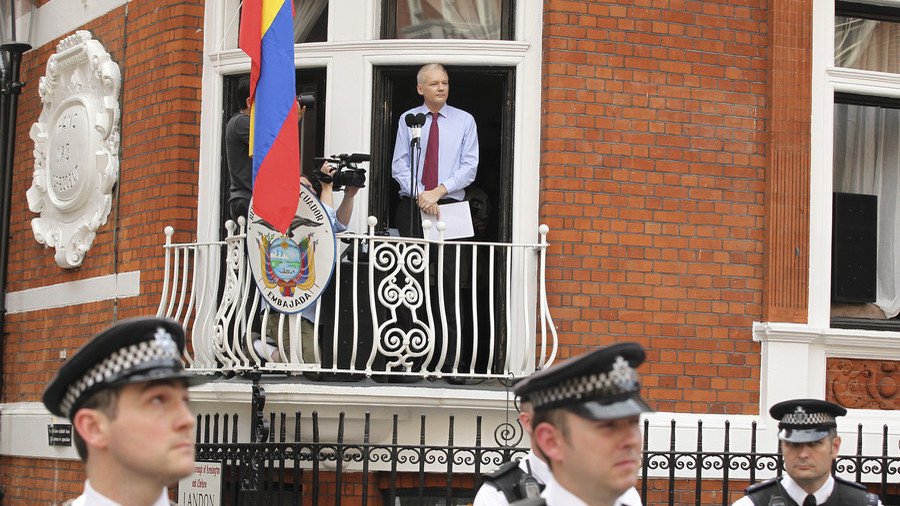 British ambassador turned whistleblower, Craig Murray, has accused the Guardian of 'deliberate lies' over their reporting that Russian diplomats plotted to covertly help Wikileaks' Julian Assange flee the UK to Russia.
Murray stated that he was "closely involved" with Assange and Fidel Narvaez, an Ecuadorian consul then woking in the UK, "at the end of last year in discussing possible future destinations for Julian." The blogger added: "It is not only the case that Russia did not figure in those plans, it is a fact that Julian directly ruled out the possibility of going to Russia as undesirable."
Extraordinary and Deliberate Lies from the Guardian - I am just back from a family funeral - one of a succession - and a combination of circumstances had left me feeling pretty down lately, and not blogging much. But I have to drag myself to the keyboard https://t.co/5xIl8rjNv0

— Craig Murray (@CraigMurrayOrg) September 23, 2018
The original Guardian article, published on September 21, reads: "One ultimate destination, multiple sources have said, was Russia, where Assange would not be at risk of extradition to the US. The plan was abandoned after it was deemed too risky."
READ MORE: 'Special designation'? Ecuador reportedly mulled sending Assange as a diplomat to Russia
The Russian embassy in London called the article a clear example of "disinformation and fake news by British media."
According to Murray, Narvaez told the Guardian that there was "no truth" in the story. The publication ran the story, which was written by, among others, former Guardian Moscow correspondent Luke Harding, regardless. The piece relied on four separate sources for their claims, though they give no more details than that.
Of the Guardian's sources, Murray states: "I strongly suspect that, as usual, MI6 tool Luke Harding's "anonymous sources" are in fact the UK security services, and this piece is entirely black propaganda produced by MI6."
READ MORE: British Media is not waving, it's drowning…in a sea of its own mendacity
Harding worked for the Guardian in Russia for four years before his visa expired. After being subsequently refused entry to Russia, Harding claimed he had been expelled from the country for being critical of the Kremlin, a claim denied by the Russian government. He has since wrote extensively on Russia while based in the UK.
Who to believe on Russia's supposed plans to spring Julian Assange? Former British ambassador turned whistleblower on torture Craig Murray or the Guardian's rent-a-hack and best pal to the UK secret services Luke Harding? Hmm... tough one https://t.co/OPGVDxXktZ

— Jonathan Cook (@Jonathan_K_Cook) September 24, 2018
"It is very serious indeed when a newspaper like the Guardian prints a tissue of deliberate lies in order to spread fake news on behalf of the security services. I cannot find words eloquent enough to express the depth of my contempt for Harding and Katharine Viner, who have betrayed completely the values of journalism. The aim of the piece is evidently to add a further layer to the fake news of Wikileaks' (non-existent) relationship to Russia as part of the "Hillary didn't really lose" narrative. I am, frankly, rather shocked," Murray concluded.
In a final twist, Murray provided an update, noting that following his meeting with Assange he went straight to the Guardian's office for an off-the-record meeting with veteran reporter Ewen MacAskill. Murray told the journalist in a meeting "on the strategy for Julian" that Russia as destination "was ruled out."
Following the Guardian's publication, Murray attempted to get in contact with MacAskill only to hear the veteran reporter had "'retired' the day the lying article was published."
Think your friends would be interested? Share this story!
Subscribe to RT newsletter to get stories the mainstream media won't tell you.
You can share this story on social media: