'Ticking time bomb': New government report claims UK's nuclear enterprise is not 'fit for purpose'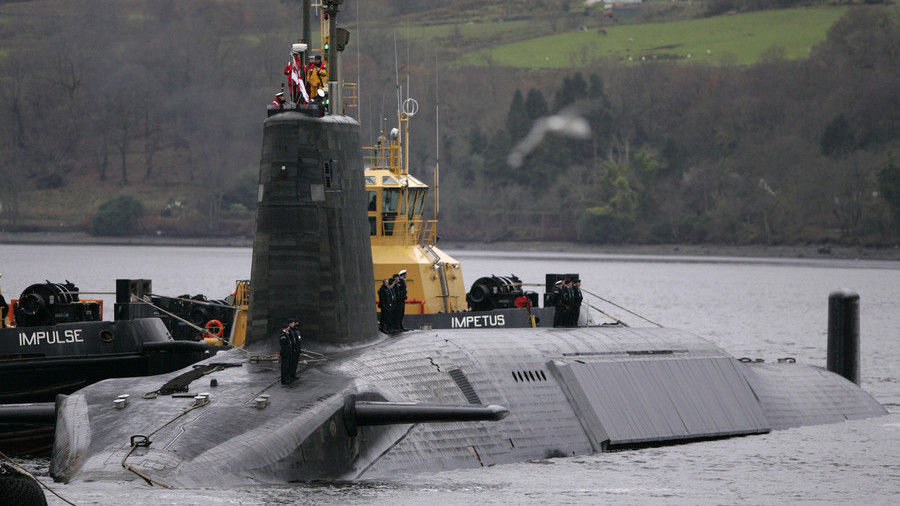 Budget constraints are preventing the UK's Ministry of Defense (MoD) from scrapping potentially dangerous nuclear subs, a new government report showed, noting that some nuclear-servicing facilities were "not fit for purpose".
The condition of some of the UK's 13 nuclear sites and constant delays in maintenance created "a ticking time bomb," House of Commons Public Accounts Committee (PAC) said in their latest report.
The document, published Friday, earmarked two facilities in particular which are in need of urgent upgrades - the Atomic Weapons Establishment (AWE) and Devonport Dockyard, where the Royal Navy's nuclear submarines are refitted. It said further investment delays are no longer acceptable.
"Although they had deferred dismantling on affordability grounds in the past, this was no longer acceptable on safety and reputation grounds," the report said, noting that it is likely that the first sub will not be dismantled until the mid-2020s. The UK currently possesses 20 submarines awaiting disposal, nine of which contain fuel (the type of fuel is not specified).
"I am particularly concerned that the infrastructure available to support the Enterprise is not fit for purpose," Meg Hillier, the chair of the PAC committee noted, adding that the military better "get on top of this quickly."
Despite MoD reassurances that it is committed to the safety of the "nuclear programmers" and will "carefully" consider the MPs' recommendations, Labour lawmaker Luke Pollard warned that there is actually no clear plan on how to dismantle and recycle the submarines. And, crucially, the military simply lacks money for it, he said as cited by the Independent.
To maintain the nation's nuclear deterrent for the next decade, the government must spend £51 billion on nuclear equipment and support programmers, the report claimed.
Britain's nuclear arsenal has quite a history of safety mishaps and authorities were even accused of downplaying the real dangers stemming from the nuclear deterrent.
UK's Trident nuclear program in particular has caused concern after reports it operated on a variant of Microsoft's Windows XP, which has been at the center of the global ransomware outbreak. Last year, Defence Police Federation chairman Eamon Keating warned that budget cuts left military bases practically open to attack.
Think your friends would be interested? Share this story!
Subscribe to RT newsletter to get stories the mainstream media won't tell you.
You can share this story on social media: