Tories leak 'secret plan' to ditch Theresa May as leader & list of possible successors
Published time: 20 Sep, 2018 16:14
Edited time: 21 Sep, 2018 10:02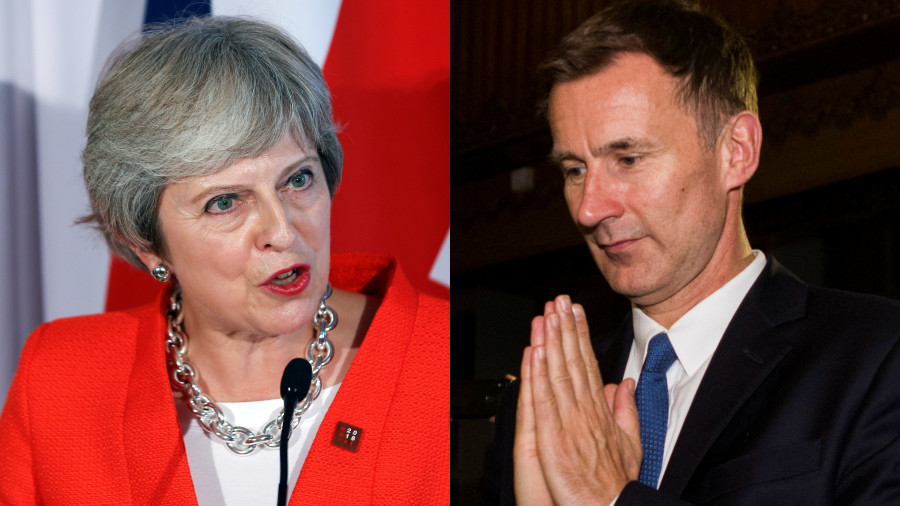 A Tory internal memo that suggests Theresa May will be forced to stand down as leader "soon after March 2019," and which details a list of pros and cons of possible candidates to replace the PM, has been leaked to the Telegraph.
On the day May's Chequers Brexit trade proposal has been roundly rejected by the EU 27 nations, the Telegraph revealed they have received a leaked memo, that has reportedly been circulating among Conservative MPs since April. It tells colleagues to "manoeuver [sic] immediately," suggesting the PM will be removed soon after Brexit deadline day and analyses 27 possible Tory candidates to replace her, including leading Brexiteers Jacob Rees-Mogg and Boris Johnson.
In a sign of the growing unrest over the direction of the party, the dossier, believed to have been written by a Tory MP in April but re-circulated in recent days, is based on an "assumption" the 1922 backbench committee will invite May to stand down.
The dossier provides a blunt assessment of 27 candidates, both cabinet and non-cabinet MPs, including the "bookies [sic] favourite" Johnson, who is considered an unlikely successor because "the front-runner never wins." Prominent backbench Brexiteer Rees-Mogg, who is seen as "the party's favourite," will be unlikely "to succeed to the last two," it claims.
It also carries unfavourable assessments of Chancellor Philip Hammond, who, the dossier suggests, is "thinking he has a chance" but "not a hope," and describes Trade Secretary Liam Fox's pedigree as "fading." Former Brexit Secretary David Davis pretends "not to be interested, but is. Won't succeed," the document claims.
Foreign Secretary Jeremy Hunt, receives a more favourable review, with the dossier describing him as the "dark horse" to succeed May, who is "near the front of the pack coming up on the rail."
The leak comes as 27 EU leaders met in Salzburg, Austria to discuss May's Chequers Brexit trade plan. "Everybody" at the summit agreed that the proposal "will not work," according to European Council President Donald Tusk.
Tom Newton Dunn, political editor of the Sun, has tweeted that May had obviously been taken aback by the EU's response, saying she was "visibly angry and shaking throughout" her post-summit press conference.
Think your friends would be interested? Share this story!
Subscribe to RT newsletter to get stories the mainstream media won't tell you.