London seeks advice on how to avoid Trump's Iran sanctions amid reports of deeper Tehran ties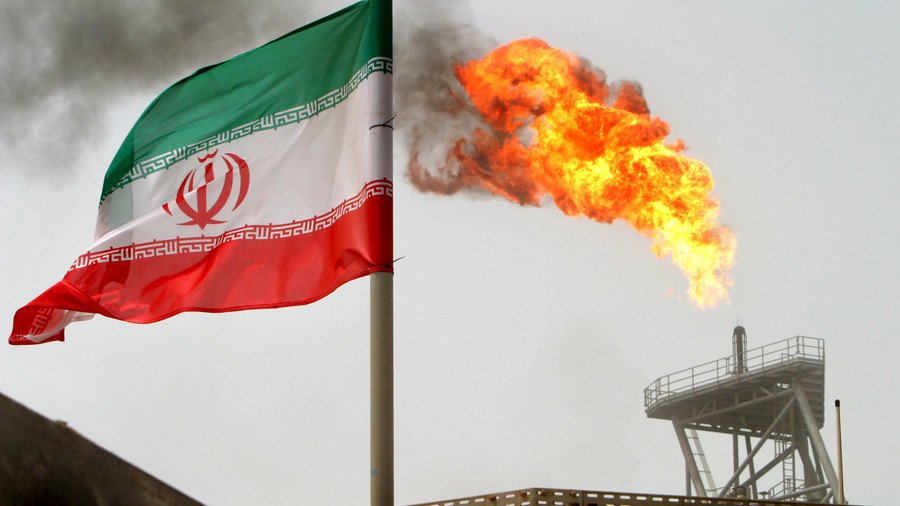 The UK is trying to get around US sanctions on Iran, the Times reports. Foreign Office officials are seeking advice from their Japanese counterparts on how best to avoid punitive measures re-imposed by President Trump.
The US' international allies have been scrambling for solutions after US President Donald Trump withdrew from the 2015 Iran nuclear deal, re-imposing economic and financial sanctions on Tehran upon doing so.
The UK has sought advice from Tokyo due to its history of agreeing bilateral oil deals with Iran, while handling the nations' insurance contracts despite US-imposed sanctions. Japan is already reportedly talking to Washington in a bid to avoid repercussions should they continue to import Iranian crude oil.
London is now looking for similar preferential treatment, with opt-outs sought from the Iranian sanctions for banking, oil imports, and tanker insurance, a senior Whitehall source told the Times.
Upon pulling out of the deal in May, Trump warned that sanctions would be re-imposed on Iran and on any foreign companies trading with them. The announcement lead to some 50 companies pulling out of Iran, and open discord between American and European leaders, with many of the latter vowing to keep the deal alive.
London was characteristically tepid in its opposition to the US, though ex-Foreign Secretary Boris Johnson did pledge to stay in the deal. Whitehall reportedly sees the deal as largely beneficial to British businesses.
The re-imposed sanctions pose a threat to the Rhum gas field – which lies 240 miles off the coast of Scotland – a project jointly run by BP (formerly British Petroleum) and a subsidiary, the National Iranian Oil Company.
The Times reports that the UK-Iran partnership goes deeper, with London exploring the option that Iran could place its financial interests in the UK while sanctions are ongoing.
On Monday, Iran requested that the UN-run International Court of Justice lift the US sanctions, citing a 1955 friendship treaty between the two countries. Washington is expected to argue that the treaty is defunct and that the UN has no jurisdiction on the matter.
If you like this story, share it with a friend!
You can share this story on social media: