'Songs about Tommy Robinson should stop' – Luton Town CEO tells fans singing his name at games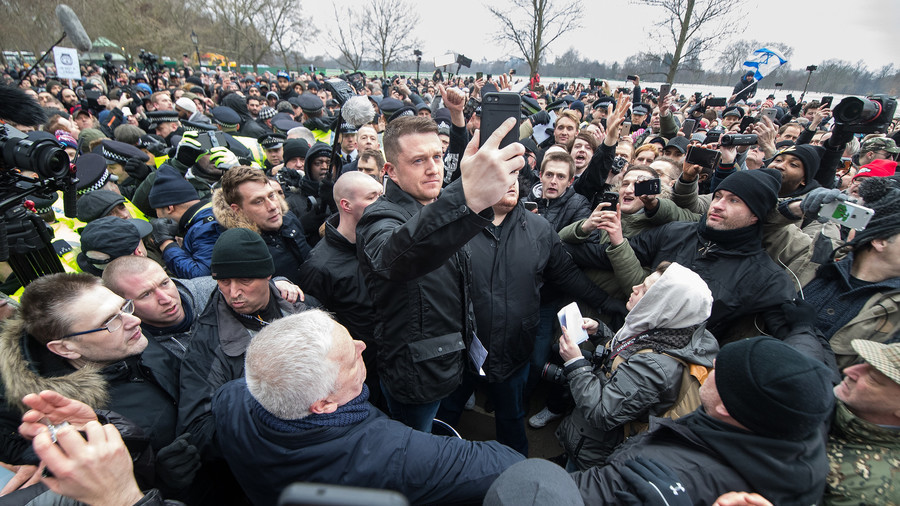 A section of Luton Town football fans have been singing in support of their fellow fan and right-wing activist Tommy Robinson, prompting the club's CEO to write an open letter asking them to stop the chants.
During Luton's loss to West Brom in the Carabao Cup, Tuesday, a section of the 1,100 travelling fans were heard singing in support of the recently-bailed Robinson. The club's CEO, Gary Sweet, published on open letter outlining his disappointment. "Our experience was blemished, for the second away game running, by hearing the chanting of the name of a political figurehead by a small number of Hatters supporters," Sweet wrote.
"This is hugely disappointing for us, as a board, because the individual in question wasn't playing or involved in the squad or staff. Everyone at the club has worked extremely hard and will continue to work tirelessly to create an environment – whether that be Kenilworth Road, Power Court or any away game – for our community of supporters to support their team and enjoy a football match knowing that all prejudice – whether that be political, religious, cultural or racial – can and should be left for another day.
"This allows us to invite anybody into our environment without discomfort, disrespect or fear, and welcome any and every member of our wide community respectfully. We absolutely accept and respect the fact that everyone holds their own independent opinions and values, but we politely ask for you to temporarily overlook those views for a couple of hours or so when attending Luton Town matches in future."
"Please respect others when supporting our great club," he added. "Please support the players on the pitch and please refrain from introducing non-football songs into our stadia."
Robinson – real name Stephen Christopher Yaxley-Lennon – is a Luton native and fan of his hometown team. He adopted his moniker 'Tommy Robinson' reportedly after an infamous Luton Town hooligan of the same name. Robinson has a previous conviction for 'threatening, abusive or insulting behaviour' during a 100-man fight between Luton Town and Newport Town supporters.
The far-right street protest group the English Defence League was co-founded by Robinson, after reported Islamist activity in the Luton area.
Like this story? Share it with a friend!
You can share this story on social media: