Tommy Robinson's page removed from Instagram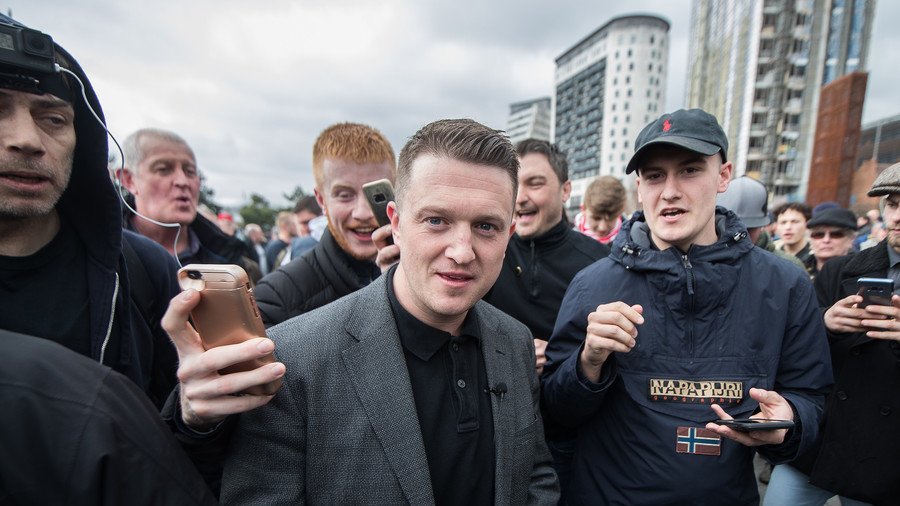 Former English Defense League leader and right-wing activist Tommy Robinson has had his "realtommyrobinson" Instagram account removed. The social media website now displays a message saying "Sorry, this page isn't available."
Robinson – whose real name is Stephen Yaxley-Lennon – was recently released on bail following his appeal against a contempt of court charge. He has suggested that he may fall victim to further bans.
In a recent Facebook post, he announced that he can no longer access Instagram.
"They have now deleted my Instagram account," he wrote. "Facebook will soon close us down."
Twitter banned Robinson in March. The company has failed to reveal which of his tweets led to the ban. However, the founder of the EDL and self-styled journalist claims he was told it was for tweeting "Islam promotes killing people," according to the Guardian.
Robinson is thought to be currently staying on the Spanish island of Tenerife, having flown there not long after being released from prison.
Speaking about his experience behind bars, he recently claimed he was 'mentally tortured' in jail, complaining of having no access to TV, being unable to eat prison food, and being moved to a facility with a larger Muslim population.
Robinson's ban comes after a number accounts belonging to other controversial far-right and right-wing figures were shut down by social media platforms. Most notably, Alex Jones' Infowars has been removed from Facebook, YouTube, Spotify and Apple's podcasts.
If you like this story, share it with a friend!
You can share this story on social media: